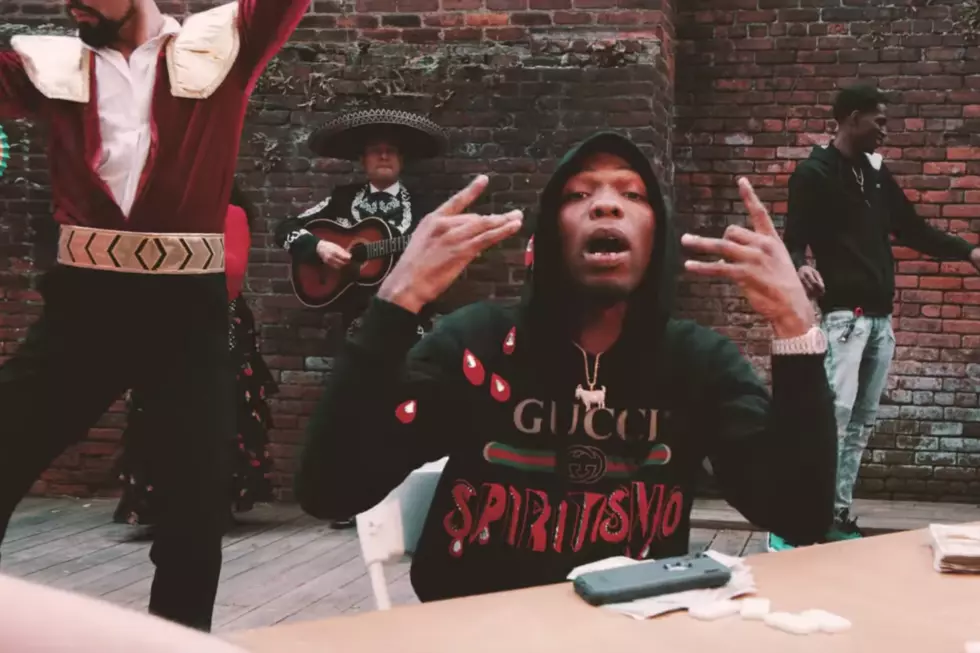 BlocBoy JB Hangs Out With Flamenco Dancers in "Mamacita" Video
BlocBoy JB via YouTube
BlocBoy JB takes his Spanish punchlines very seriously in the music video for his song "Mamacita" released today (June 5).
The Memphis upstart's song memorably features the line, "Say, that's your ho, that's my mamacita," so BlocBoy recruited a mariachi band and crew of flamenco dancers to achieve the full effect. In the video, directed by Icy House Studios, the rapper jumps into dance circles to flash his spastic moves—yes, including the shoot dance—surrounded by traditional choreography.
"Mamacita" is the sixth track from BlocBoy's mixtape Simi to receive visual treatment. His viral hit, "Shoot," the 21 Savage collaboration, "Rover 2.0," "No Chorus Pt. 11," and his breakthrough single with Drake, "Look Alive," also received videos.
Blocboy spoke to XXL in February about his rapid rise to fame and the inability to catch his breath. "It ain't been different really, it just keeps getting busier and busier. It just ain't hit me yet, know what I'm sayin'?" the 22-year-old said.
That work is paying off. "Look Alive," having racked up over 175 million YouTube views, remains at number 12 on the Billboard Hot 100, after debuting in February at number six. JB also recently performed at Rolling Loud in Miami.
You can watch BlocBoy JB's "Mamacita" video below.
See 46 Hip-Hop Artists Who've Gone Gold in 2018