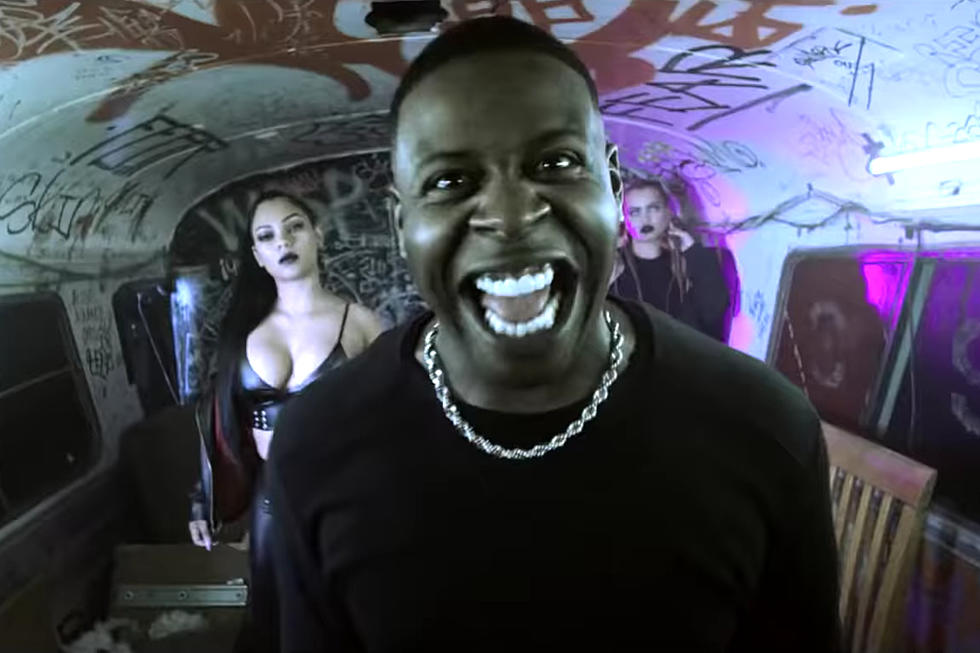 Blac Youngsta Rages in Abandoned Bus in New "No Beef" Video
Blac Youngsta via YouTube
Blac Youngsta keeps it all the way real. The Memphis rapper makes it clear how he handles conflicts in the new "No Beef" video, released on Monday (July 23).
The visual, directed by Nahala Johnson a.k.a. Mr. Boomtown, finds Youngsta rapping in an abandoned, graffiti-covered bus, flanked by two women with fangs. The video also tracks two men as they prepare and execute a drive-by shooting.
"Kick that fuck nigga door/Run in his house, make that fuck nigga lay it on the floor/They ain't wanna see me glow/They ain't wanna see me pull up in a four-door Ghost/It's a shootout across the street/I got shooters surrounding me," Youngsta raps over a beat from Resource.
"No Beef" is the fifth song from the spitter's February album 2.23 to receive visual treatment, following "Forever," "Booty," "Late," "Old Friends" and the Lil Yachty-assisted "Hip Hopper." The project served as Youngsta's Epic Records debut.
Watch the "No Beef" video below.
See 13 Rappers Who Were Shot While They Were in the Spotlight