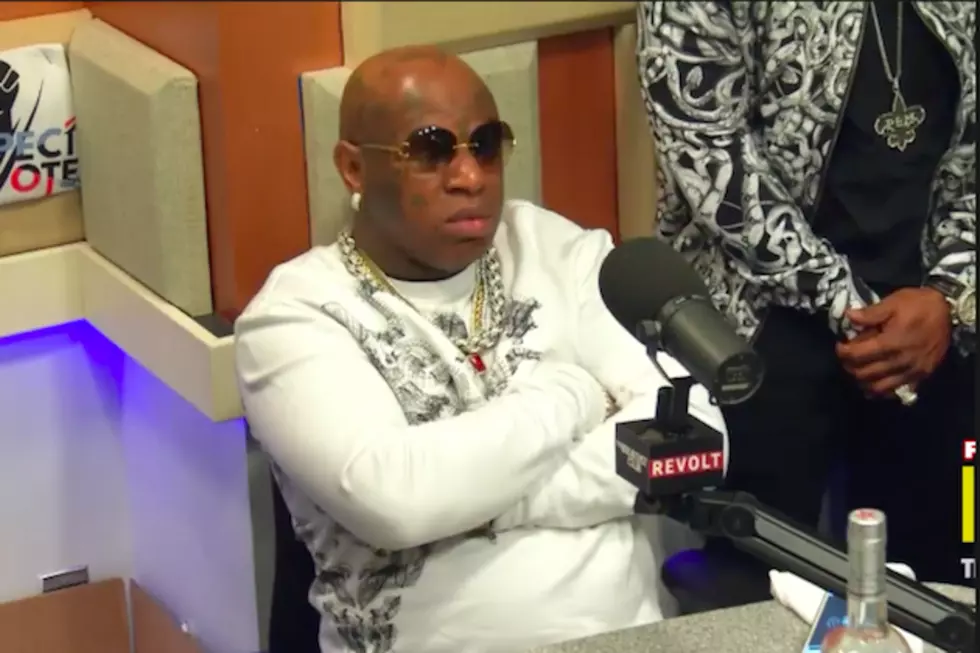 Birdman Goes Off on 'The Breakfast Club' and Walks Out of Interview
YouTube
After Birdman stormed out of the interview, Envy, Charlamagne and Angela Yee aired the interview segments with Trick Daddy and Rick Ross that Charlamagne was referring to. They also continued to go in on Baby, with Charlamagne saying he's good never speaking to him again and Envy revealing that Birdman actually apologized to him after leaving the station. Hear the whole thing below.
Listeners of Power 105's morning show The Breakfast Club know that Charlamagne Tha God isn't one to hold any punches. The radio host routinely asks blunt questions about potentially sensitive topics, and has made an enemy or two within the rap world, Birdman apparently among them.
The Cash Money boss visited The Breakfast Club this morning (April 22) in what quickly became the shortest interview in show history. Below is a transcript of his exchange with Charlamagne.
He done cursed us out, get it off your chest, Birdman.
I said it already, I ain't gotta talk no more.
Cause I don't understand the angle.
I said it already.
So why come here?
I did it already. I'm here. So what's happening?
I wanted to see you. I wanted to talk you as a man to your face. I knew a few places you was at, I could've pulled up, but I thought that was gangsta. I wanted to come look you in your face like a man and tell you how I feel.
So what's the issue?
Ain't no issue. If it was an issue, you would feel me. I just came to let y'all know, put some respect on my name. When y'all say my name, put some respect on it.
Did you pull up on Ross that way? Or Trick Daddy?
Man, I'm pullin' up on you, nigga.
But I'm the radio guy. Why pull up on the radio guy? Don't act tough with the radio guy?
I hear you, my nigga. Y'all finished or y'all done? I ain't got no more talkin'. Let's rock.
Well, grand opening, grand closing.
While there is surely some context for Birdman's posturing, it isn't immediately clear this morning, and he didn't stick around long enough to discuss it. As for Charlamagne, his Twitter feed is currently filling up with user reactions to the interview, some of which are included below.
See 12 Funny Memes Featuring Birdman's 'The Breakfast Club' Interview