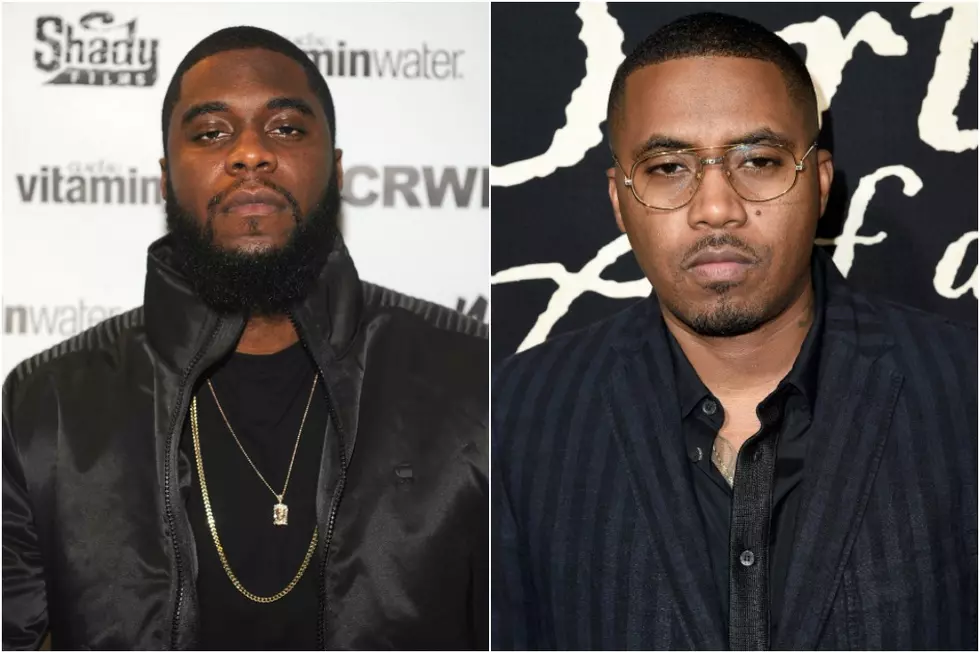 Big K.R.I.T. Hits the Studio With Nas
Brad Barket/Frazer Harrison, Getty Images (2)
Big K.R.I.T. was spotted in the studio Wednesday night (Oct. 19) with Nas in New York City. No word on what the former label-mates are cooking up. With K.R.I.T. parting ways with Def Jam in July and Nas perhaps on the verge of putting out his mysterious final album on the label, the two could be working on something iconic as they are both at crossroads in their careers.
Earlier in October, K.R.I.T. dropped "Free Agent," a track detailing his split with the legendary hip-hop label. On the song, K.R.I.T. spoke of his belief that Def Jam executives didn't fully support him or value his talents. The Mississippi rapper further explained his departure on Sway In The Morning and explained how realizing his worth inspired him to make a few changes and leave the label. "When you young, all you want to do is be on the radio and all you want to do is get a contract, get a deal," said K.R.I.T. "But once you get those things, you normally don't realize what's next. The next step. Me, I had the kind of team and people around me that didn't mind telling me the game. I graduated from being just a rapper to understanding production and understanding my worth and how those are separate entities." Big K.R.I.T. is now focused on his own label, Multi-Alumni.
Nas has been teasing his final LP on Def Jam for the last few years and with the release of "Nas Album Done" on DJ Khaled's Major Key album, many believe the LP is coming in 2016. The album is complete and may include a feature from the rapper's protégé Dave East. Nas has yet to confirm a release date.
See 40 Hip-Hop Albums Turning 20 in 2016