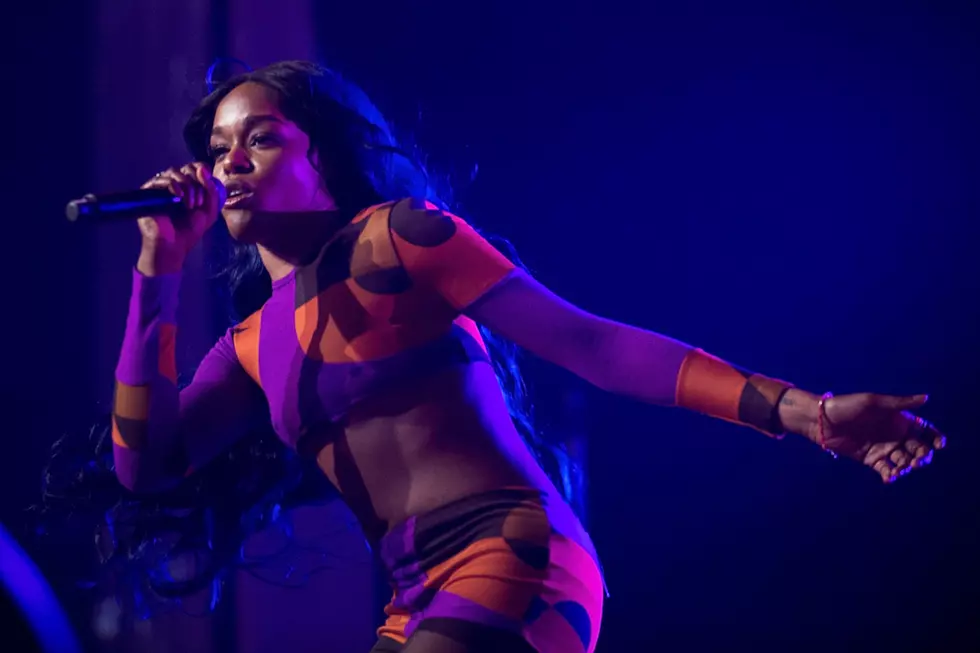 Azealia Banks Unveils 'Fantasea II' Tracklist Featuring Busta Rhymes and More
Cassandra Hannagan, Getty Images
Azealia Banks shared the tracklist today (Feb. 21) to her upcoming album, Fantasea II: The Second Wave, which will be released March. The 22-track album boasts Banks' ranging influences and a plethora of diverse features throughout.
It's been a busy week for the fiery rapper, who dropped a freestyle over the instrumental of Drake's hit song "God's Plan" last week.
Back in January, XXL learned that the talented actress inked a $1 million deal with Entertainment One. Azealia explained to fans shortly after signing that Fantasea Two would be released soon, and under her new management.
The album will serve as a sequel to her 2012 standout debut mixtape, but this time around she told XXL it will a full length album. The Harlem native revealed a few features on the tracklist including Busta Rhymes, Mel B and Jamie Hince. The rest of the assists were left up to consumer's imagination, as the 26-year-old captioned on Facebook, "F2 will be loaded with jams !!! Can you guess the names of the features and surprise tracks?"
Check out the tracklist for the highly anticipated album below.
Azealia Banks Fantasea II: The Second Wave Tracklist
1. "Lorelei" Featuring Jamie Hince
2. "Icy Pisces"
3. "Chaos and Glory" Featuring Luciana Caparoso
4. "Along The Coast"
5. "N****s Gon' Learn" Featuring Connie Diiamond
6. "Ain't Know"
7. "Tastes State" Featuring Busta Rhymes
8. "Paradiso II"
9. "Treasure Island"
10. "Anna Wintour" Featuring Mel B
11. "Count Contessa" (redux)
12. "Pyrex Princess"
13. "Escapades (Pleasure Place)"
14. "Venus"
15. "Movin' On Up" featuring NEWBODY
16. "Playhouse"
17. "Desert Beat"
18. "Blossom"
19. "In Excelsis"
20. "Chi-Chi"
21. "Surprise"
22. "Surprise"
See New Music Releases for February 2018