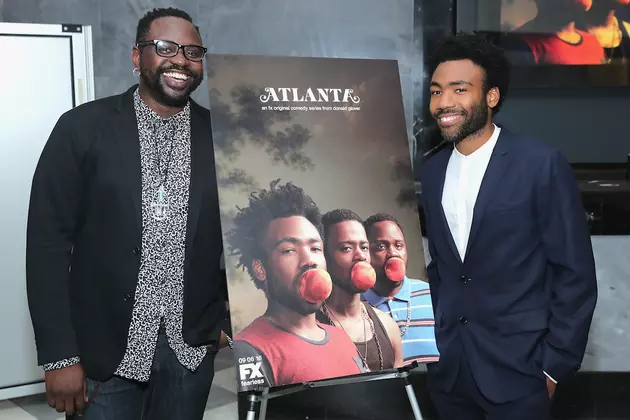 'Atlanta' Season 2 Gets Delayed
Neilson Barnard, Getty Images
As Atlanta blazes through awards season, picking up Golden Globes and Critics Choice Awards for its debut run, news out from the Television Critics Association today is that the show's second season won't air until 2018.
Deadline reports that the show's driving creative force and main star, Donald Glover, known musically as Childish Gambino, has a crazy production schedule this year that includes a role in the new Star Wars film, playing Lando Calrissian, previously portrayed by Billy Dee Williams. Filming for that takes place this year, pushing Atlanta's return further in the distance.
The delay then is a bit of good news-bad news. While anticipation for season two began almost immediately, Glover has never been more in-demand, calling the Star Wars role a dream. "Lando's a big deal to me," he said at the Globes "It was literally the first toy I ever got." Glover as well has a role in the upcoming Spider-Man: Homecoming, though that is currently in post-production with a July 7 release date.
Glover also inked an overall production deal with FX to develop more TV series for FX Networks as well as other networks and streaming services.
A Guide to Rappers on Television Right Now