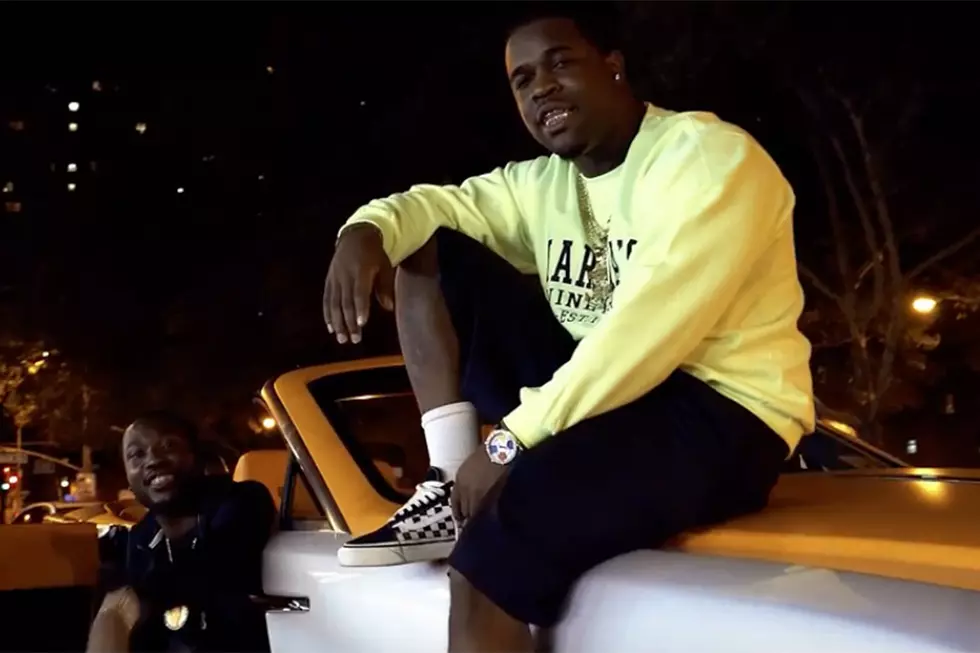 ASAP Ferg Drops "Trap and a Dream" Video With Meek Mill
ASAP Ferg via YouTube
The collaboration is featured on Ferg's latest project, Still Striving, and gets the video treatment from Guru Media Group. The visuals find the rappers back in Harlem, posted up in a Rolls Royce. With the block behind them, Ferg and Meek spit their bars before the police pull up to the scene, forcing the rappers to leave.
While the video was shot earlier this year, it's clear the A$AP Mob rapper picked a perfect time to drop it. "Meek is my brother and will forever have my support, especially in these tough times," said Ferg.
According to attorney Joe Tacopina, the judge once asked Meek to leave Roc Nation and sign with a friend of hers. "When she requests he leaves his current management Roc Nation -- which is one of the most important management companies in the world -- and goes back to a local Philadelphia guy who has a spotted past because she had a personal relationship with him as manager, again, she's doing something that a judge would never be doing, having a personal interest," he said.
Check out the "Trap and a Dream" video below.
See Photos of Meek Mill's Different Looks Over the Years