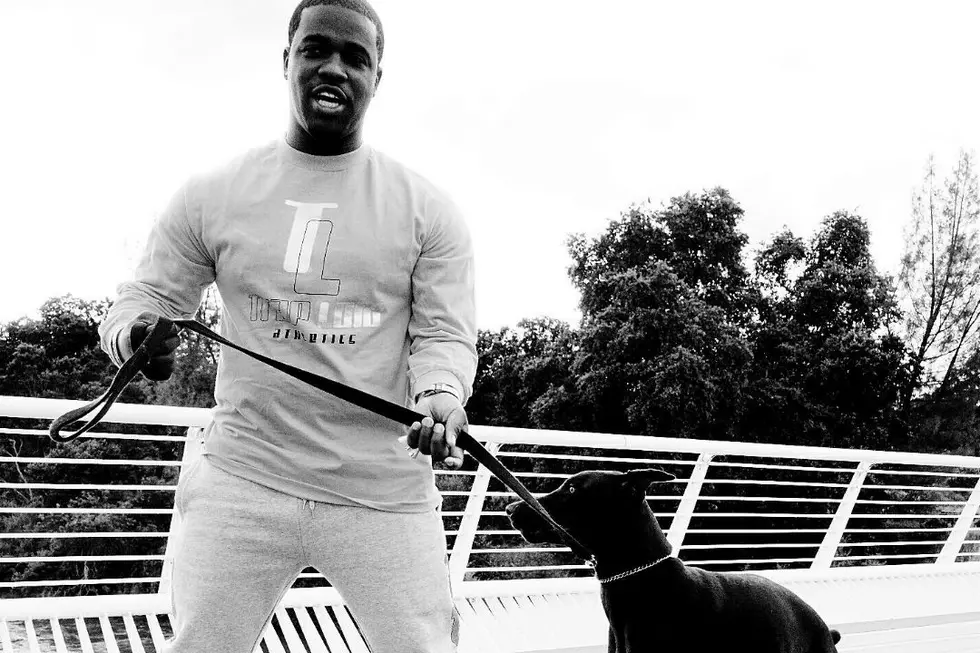 ASAP Ferg Launches New Traplord Apparel Collection
Traplord
A$AP Ferg continues to push his Traplord clothing line with a brand new set of hoodies, tees, and shorts for the summer of 2017. Influenced by the styles from the early 2000s, the brand new collection pays tribute to a few of Ferg's most personal memories.
For the new Traplord collection, Ferg keeps things nostalgic with his love for retro colors and vintage graphics. Featuring clothing apparel pieces dipped in gold, red, bright blue and metallic silver, Ferg draws his inspiration from the colors and shiny prints off of the 1998 cult-cut classic movie, Belly. With the designs taking cues from the clothing brands featured in the movie such as—Phat Farm and Avirex—the collection also finds its inspiration from classic Cartier frames.
The Traplord clothing brand was created shortly after the Harlem rapper released his 2013 debut album Trap Lord. Since then, Ferg's released a number of apparel collections and accessories under the TL imprint.
The new TrapLord clothing items are now available for purchase at traplord.com. Ranging from $30 to $70, the collection will be available for a limited time only.
In related A$AP Ferg news, the "Shabba" rapper relaunched his music series #TraplordTuesday and has released four new tracks on ​Soundcloud​, "Nia Long", "Aw Yea" featuring Lil Yachty, "Furious Ferg" and "Plain Jane" produced by Kirk Knight.
40 Hip-Hop Albums Turning 20 in 2017