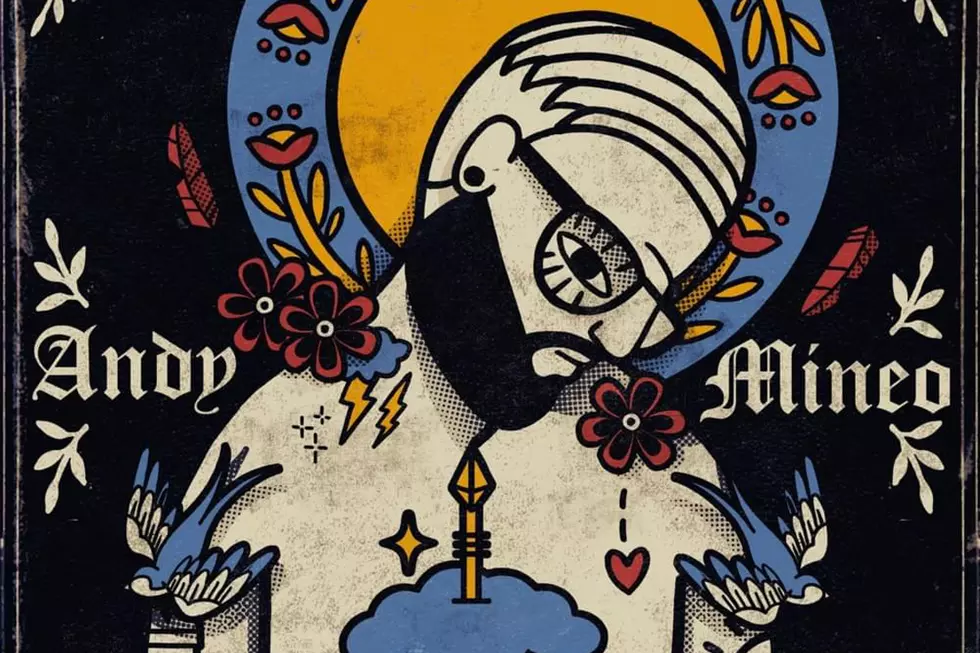 Andy Mineo Shares His Emotional 'I: The Arrow' EP
Reach Records/Miner League
Christian hip-hop artist Andy Mineo has been relatively absent since the release of his and Wordsplayed's collaborative mixtape, Magic & Bird, which was released in Aug. 2017. Now the lyrical artist is back with I: The Arrow EP, his first solo project since 2015's Uncomfortable album.
I: The Arrow shows Mineo in his rawest form as he takes the personal route on the six-track extended play, pushing his doubts and fears to the forefront. The project can be summed up on "I Ain't Done," which shows Mineo releasing his angst with lines like "Death to my depression and anxiety/Death to all my stress an all I'm tryna be."
According to Andy Mineo, I: The Arrow will serve as the first of four EPs, which will in turn be compiled into his third studio album. Prior to the release of what he calls "Chapter 1," the "Kidz" rapper took to Instagram with a message explaining his absence. "If you've wondered where I've been these last few years, I can only describe it as a profound sense of being lost," he wrote. "I'm unsure when I began to feel stuck in this cloud or when it will end, but I know there are others who feel the same. This is for you."
Along with the EP, Mineo released a short film titled I: The Arrow; or, Doubt and The Search for Clarity. In the documentary he brings up his 2014 single "You Can't Stop Me," which was certified Gold a few weeks back. "It was like an exciting moment, but at the same time it was a little scary because it's for an older record, and I just felt like 'Yo, does this mean that my best years are behind me?'" he questions.
I: The Arrow is now available for purchase and can be streamed on all major platforms. Take a listen to the project below, and watch his mini-doc when you're done.
Andy Mineo's I: The Arrow Tracklist
1. "I've Been..."
2. "Clarity"
3. "Family Photo" featuring Weathrman
4. "Anxiety" featuring Weathrman
5. "I Ain't Done"
6. "...Lost"
See 46 Hip-Hop Artists Who've Gone Gold in 2018