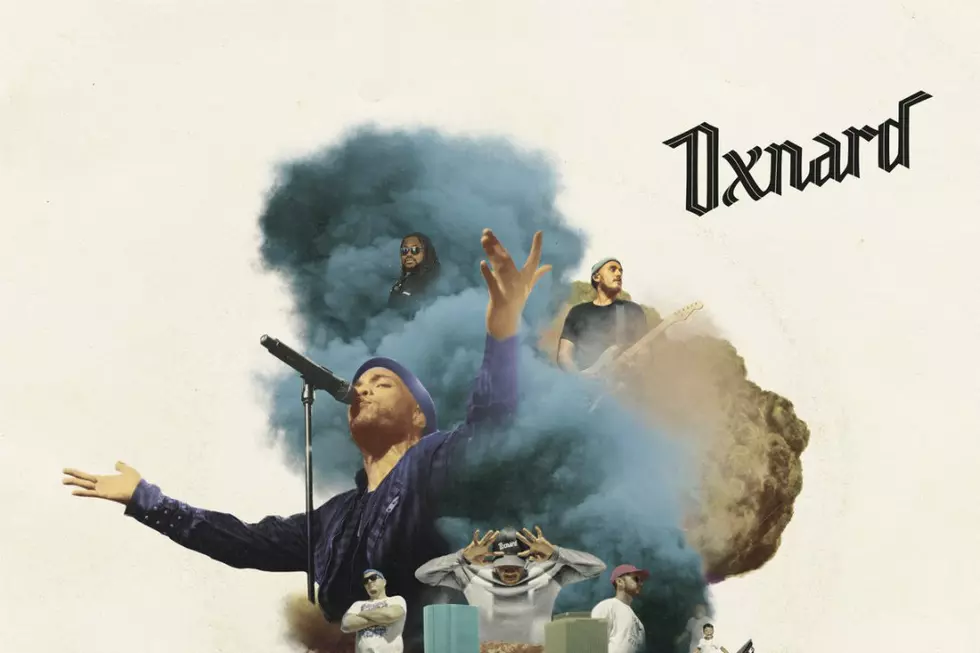 Anderson .Paak's 'Oxnard' Album Tracklist Features J. Cole, Pusha-T and More
Aftermath Entertainment
Anderson .Paak's new Oxnard album is officially available for pre-order as of Friday (Oct. 26), and with that, we get the tracklist for the forthcoming release.
The album is slated to drop on Nov. 16 and it has some guest appearances to get excited about. J. Cole, Pusha-T, Kendrick Lamar, Dr. Dre, Snoop Dogg, Q-Tip, BJ The Chicago Kid and more are all featured on the LP. The offering consists of 12 tracks with an additional two bonus cuts. Noticeably missing is the song "Bubblin,'" which came out in May and did not make the cut.
Oxnard is the solo follow-up to his critically-acclaimed Malibu album, which came out in 2016 and featured The Game, ScHoolboy Q, BJ The Chicago Kid, Rapsody and more.
Peep Anderson .Paak's Oxnard album tracklist below.
Anderson .Paak's Oxnard Album Tracklist
1. "The Chase" featuring Kadhja Bonet
2. "Headlow" featuring Norelle
3. "Tints" featuring Kendrick Lamar
4. "Who R U?"
5. "Six Summers"
6. "Saviers Road"
7. "Smile/Petty"
8. "Mansa Musa" featuring Dr. Dre and Cocoa Sarai
9. "Brother's Keeper" featuring Pusha T
10. "Anywhere" featuring Snoop Dogg, The Last Artful, Dodgr
11. "Trippy" featuring J. Cole
12. "Cheers" featuring Q Tip
13. "Sweet Chick" featuring BJ The Chicago Kid - Bonus Track
14. "Left to Right" - Bonus Track
See Behind-the-Scenes With Anderson .Paak at 2016 XXL Freshman Class Cover Shoot