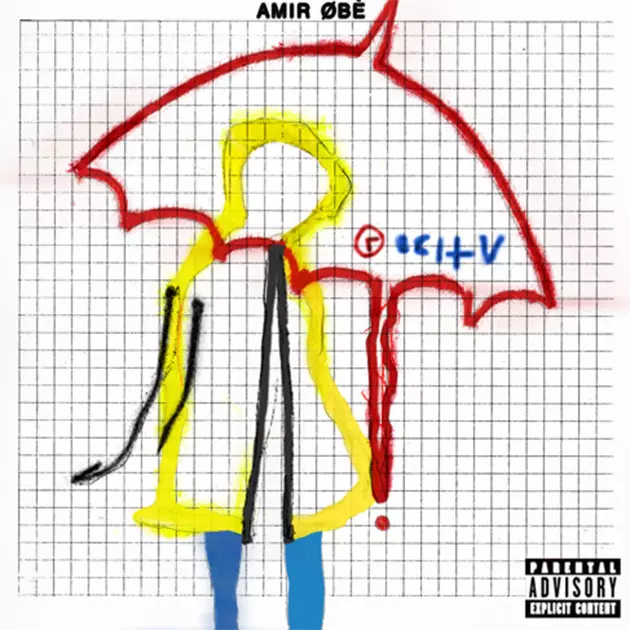 Here's What You Need to Know About Amir Obe's 'NOTCW' EP
Dej Jam Records
When Amir Obe signed to Def Jam last year, it may have been a surprise to some but it shouldn't have been. Amir, born Amir Obeid, is a Detroit-bred, Brooklyn-based rapper who's been evolving ever since he stepped onto the music scene in 2009. Back then, the rhymer, who's also a singer and songwriter, went by the moniker Phreshy Duzit and was signed to Atlantic Records. After he parted ways with Atlantic, Amir changed his stage name and began carving out his own lane, changing up his sound and gaining fans because of his honest songwriting.
His 2014 effort, Detrooklyn, was a huge moment for his burgeoning career, gaining attention from Drake and Oliver El-Khatib (Drake's manager and co-founder of OVO Sound). Last year's Happening in the Grey Area was another notch on his winning belt. He teamed up with PartyNextDoor for "I'm Good" and "Truth For You." While there were rumors swirling that the budding upstart was signing to OVO, Amir took his time and found a home with Def Jam. For his major label debut project, NOTCW (None of the Clocks Work), Amir is ready to establish himself as an national artist.
Amir Obe held a private listening party Tuesday night (March 29) at World of McIntosh Townhouse in New York City. Sitting in front of a crowd of roughly 40 people, Amir played his entire EP for those in the room. The seven-track project is rich with fluid melodies and atmospheric tunes. Amir's vocals are strong and his thought-provoking songwriting is rich with emotionally-charged lyrics that will almost certainly bring up memories of your past, whether good or bad. "It's like sensitive music that we need," one attendee in the crowd said.
The EP's first single, "Wish You Well," is a standout from the EP and had the crowd noticeably up on their feet. Amir said that he recorded the project in Detroit with longtime producer NYLZ. Eli Sostre, who's also an amazing new artist on his own and a Brooklyn native, also did production work on the project.
Last March, Amir spoke with XXL for The Break. The 27-year-old says his goal in hip-hop is to "continue on with the legacy that I'm building right now. Leave a mark and possibly soon, have a label I can put other people on."
With Def Jam's big shots like CEO Steve Bartels in attendance supporting the rapper, it's clear that Amir Obe has a promising future in front of him.