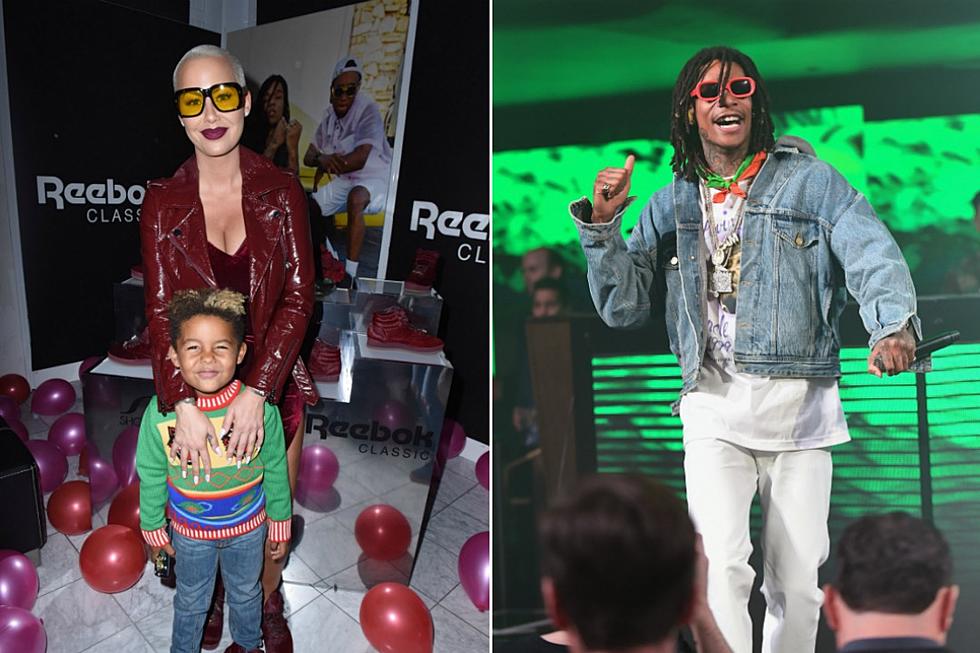 Amber Rose Dyes Her and Wiz Khalifa's 4-Year-Old Son's Hair Blond
Bryan Steffy, Getty Images
On Sunday (Feb. 11), Rose posted images of Bash sporting some newly dyed blond hair onto her Instagram account. More than a few Instagram users left homophobic comments about Bash's new hair color, but that didn't stop he or his mom from enjoying the epic twinning that had already unfolded.
"My twin 😍 #sebastiantaylorthomaz," Amber wrote in one post, which featured of the now-blond Bash looking as cool as can be. In the next post, Rose went into the backstory of how her son ended up getting his hair dyed.
"Lol he begged me for a whole year to dye his hair blonde like mine so we started with a little patch and I told him when he turns 5 I will make him a full blonde like his mommy," ehs began. "He will be 5 on the 21st of February! He's so happy and none of you dirty little trolls can take that away from him or me! 😍😍😍 P.S Love your children unconditionally and let them be creative this world will be a better place 🙏🏽❤️😘"
Check out images of Bash's new look in the two posts below. Check out his dad's new "Captain" video when you're done with that.
See New Music Releases for February 2018