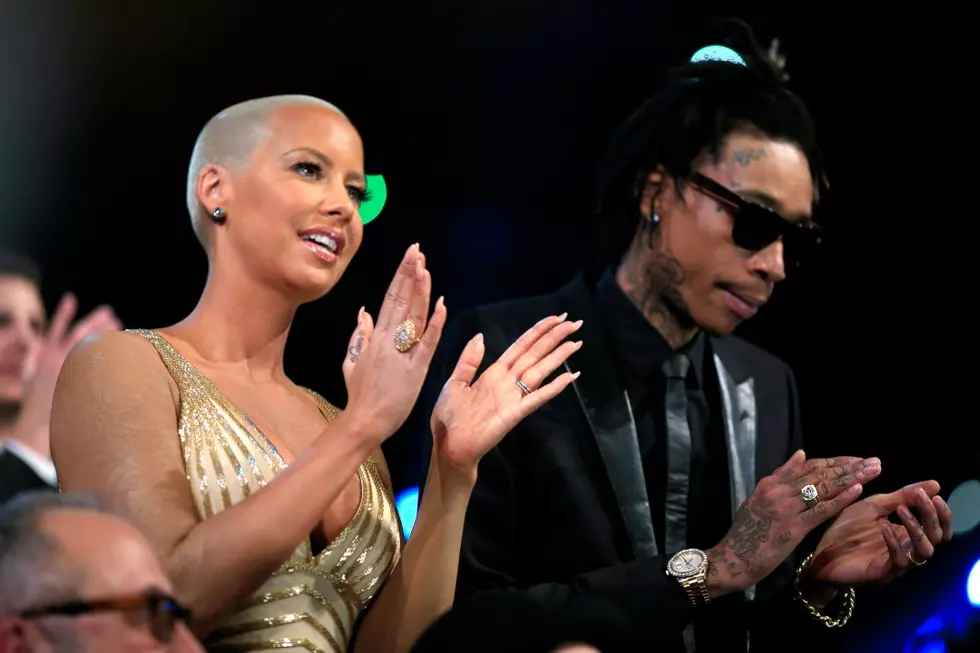 Amber Rose Cracks Controversial Joke About Having Second Baby With Wiz Khalifa
Christopher Polk, Getty Images
Amber Rose's new VH1 talk show, The Amber Rose Show is three episodes into its season one run and in this week's episode, the feminist vixen shocked more than a few people with a sexual joke about her ex-husband Wiz Khalifa.
Rose addressed the alleged incident in the latest episode saying she went to see Khalifa perform in Charlotte, N.C. last week. "I'm actually still high. I don't even smoke but I'm still high," she said.
"You know that we have Sebastian together and I really, really want another baby," she continued. "So I asked him for his sperm, like I always do every time I'm around him. And I'm like, you know, he will probably give me some more sperm so we can have another baby. But instead he just put his babies on my face. Thanks, Wiz."
People forgot to laugh, and apparently left some not so nice comments about her choice of convo. So much so that she decided to address the issues on social media. Taking to Twitter she posted, "My show is JOKES... Laugh ppl!Seriously. Stop thinkin I'm angry one week and literally beggin for sperm the next. It's called comedy."
Last week on the show, another one of Rose's ex's was one of the topics as Amber brought up the fact that Kanye West didn't call her before using a naked wax figure of her in his "Famous" video, despite giving Taylor Swift a call about using her in the lyrics. "Why didn't I get a phone call for using a naked wax figure in your video Kanye? I mean, Taylor gets a call but I don't get a call?," she said jokingly.
See 20 Great Albums From Female Rappers Over the Years