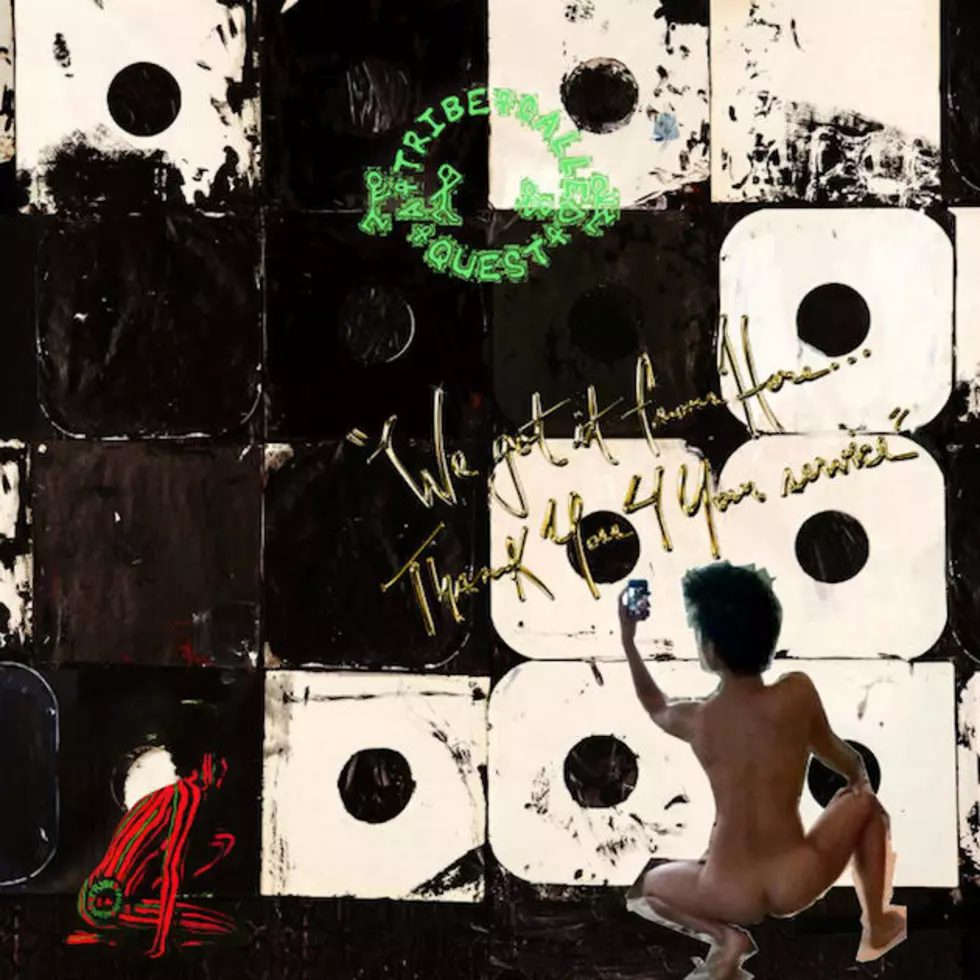 Listen to A Tribe Called Quest's "Conrad Tokyo" With Kendrick Lamar and "Kids" With Andre 3000
Epic
Q-Tip made the album announcement last month, sharing that Tribe would be releasing their final album on Nov. 11. "It was coming together nicely and as you may know we lost our BROTHER may GOD REST HIS SOUL on March 22nd. But he left us with the blueprint of what we had to do," he wrote.
Before the album dropped, XXL got an advanced listen of the project. Q-Tip, who was in attendance at the event, discussed some of the music Tribe listened to while creating the LP. "We played to 'Bohemian Rhapsody' by Queen. Then we'd put on 'Money Trees' by Kendrick. Everything. Rakim," he shared.
Check the tracklist for the album, which is split into two sides or discs, below and listen to the Kendrick and Andre features as well.
A Tribe Called Quest's We got it from Here... Thank You 4 Your service Tracklist
1. "The Space Program"
2. "We The People…."
3. "Whatever Will Be"
4. "Solid Wall of Sound"
5. "Dis Generation" Feat. Busta Rhymes
6. "Kids…" Feat Andre 3000
7. "Melatonin"
8. "Enough!!"
1. "Mobius" Feat. Busta Rhymes and Consequence
2. "Black Spasmodic"
3. "The Killing Season" Feat. Talib Kweli
4. "Lost Somebody"
5. "Movin Backwards" Feat. Anderson .Paak
6. "Conrad Tokyo" Feat. Kendrick Lamar
7. "Ego"
8. "The Donald" Feat. Busta Rhymes
20 of Your Favorite Rappers Naming Their Favorite Rappers