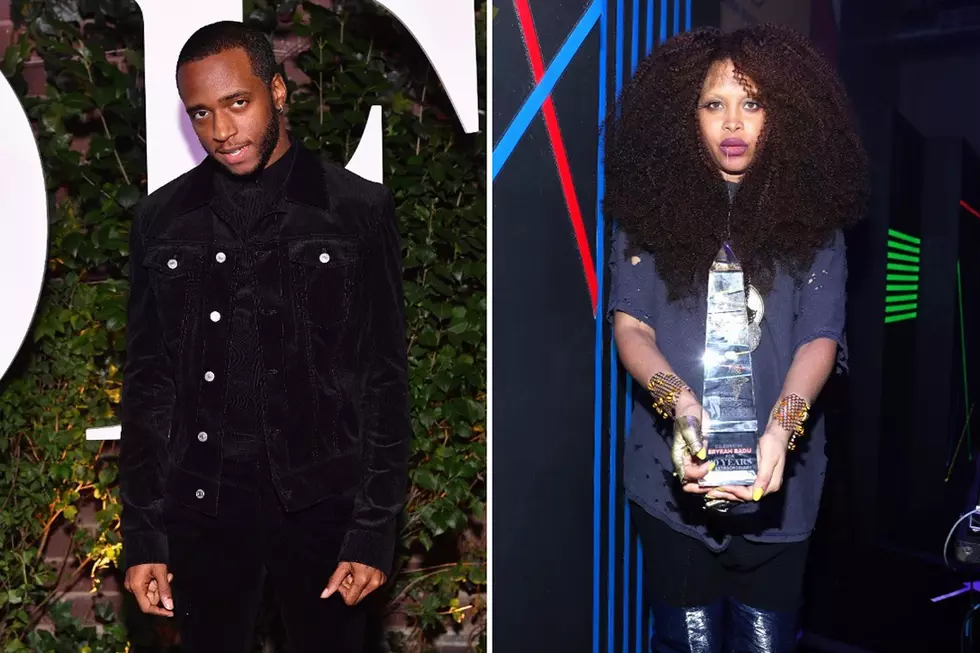 6lack Covers Erykah Badu's "On & On" Live on Australia's Triple J
Dic Dipasupil / Randy Shropshire, Getty Images (2)
On Friday (Oct. 13), 6LACK joined Australian radio station triple j for its Like a Version series to perform the Erykah Badu 1996 classic, "On & On."
After nailing the performance with his smooth vocals, 6LACK got a FaceTime call from the neo soul legend herself. "When you cover a @fatbellybella song and she says she wants to call you in the morning to talk," the singer tweeted.
In a video of their conversation, 6LACK can be seen FaceTiming Badu, recalling the story of when his daughter was born. "I don't know if they gave you the background, but when you were performing at a festival in L.A., all I know is that day my daughter was born, and I was listening to her on the phone being born and you were performing in the background," he said.
Badu isn't the only music veteran 6LACK has caught the eye of. In August, the singer hit the studio with Timbaland to work on new music. In a video and photo posted by the producer, Timbaland wrote, "@6lack x timbo #withthesmoke" and "@6lack x timbo #hits." While it's uncertain what the two have the in the works, a scene in the video read, "album coming soon."
XXL recently caught up with 6LACK, who told us to expect new music from him this year. "I don't have any plans to fall back," he said. "I've been working since the week after I finished the project, so it's just a matter of me feeling like the time is right."
Check out 6LACK's tweet and performance of "On & On" below.
See 21 of Hip-Hop's Biggest First-Week Sales in 2017 (So Far)