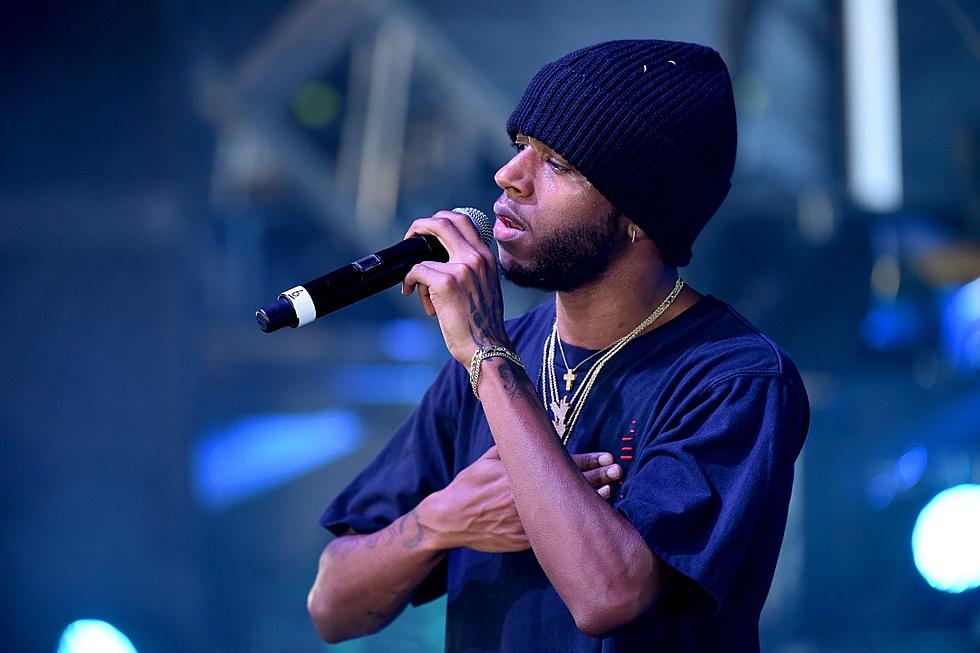 6lack Shares Cryptic Message Teasing His New Album
Nicholas Hunt, Getty Images
Nineteen months have passed since 6lack dropped his debut album Free 6lack, but the wait for a follow-up may be coming to an end. The "Prblms" singer shared on Instagram today (June 20) that his next project is complete, he thinks.
"I think my album is done," reads text written on a black envelope featured in the post's photo. The enveloped is signed, "Love, Bear."
The Atlanta vocalist has stayed relatively quiet in the time since his breakthrough project, popping up on singles by Khalid ("OTW"), Timbaland ("Grab the Wheel") and Dreezy ("Spar"), but only releasing one solo song in the last year, the anti-Valentine's Day anthem, "Cutting Ties."
In November, 6lack postponed his European tour, attributing the decision to a desire to finish his next project and spend more time with his daughter. "For the 8 months she's been alive, i have about 2 months of pieced together memories of us together. between that and wanting to tap back into the music, I've been feeling the need to make some tough decisions. One of which is postponing my upcoming European tour," he wrote on Twitter.
It's unclear what to expect from the new project, or when it will be released, but you can view 6lack's post teasing the album below.
See New Music Releases for June 2018