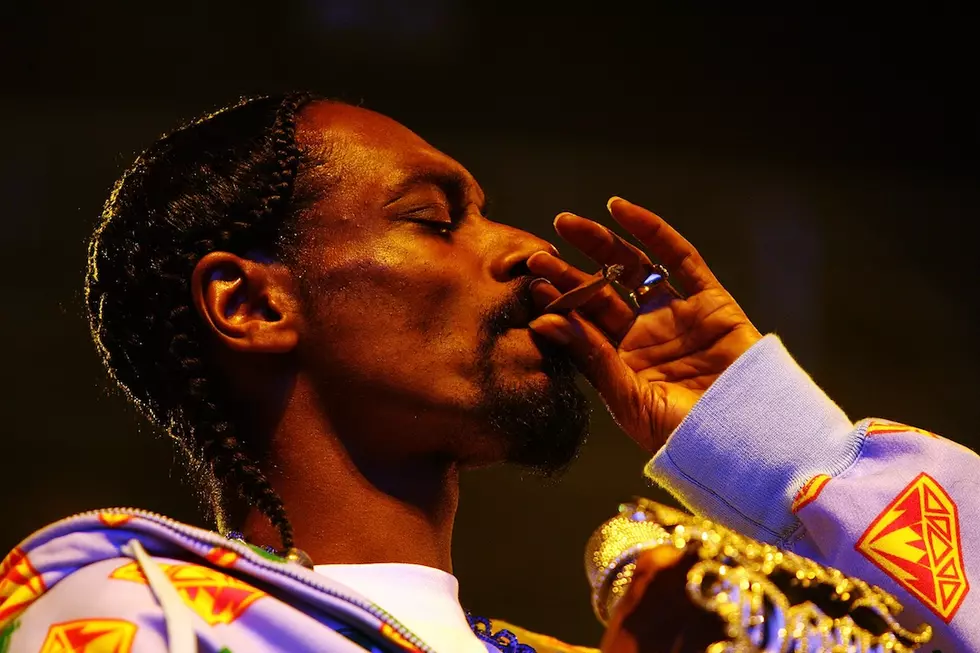 7 Rappers Who Have Their Own Weed Strains
Kristian Dowling, Getty Images
Marijuana has been a prominent force in hip-hop for over two decades. Often referred to as Mary Jane, weed or any other title bestowed on the ever growing list of names for cannabis; it's almost as if the leafy plant is a rapper's best friend. Marijuana is essential in the everyday life of a hip-hop head. However, some rappers have taken the Cannabis obsession to new levels by actually manufacturing their own strand of weed.
Hip-hop's main Cannabis spokesperson, Snoop Dogg, has eight strands of Mary Jane. In 2015, the West Coast legend debuted Leafs by Snoop, a brand of signature strains on sale in Colorado. Cali Kush, Bananas, Purple Bush, Tangerine Man, 3D CDB, Lemon Pie, Northern Lights and Blueberry Dream are each strains concocted by Snoop. Leafs also offers edibles as well as concentrates. "Wherever my musical journey has taken me around the world, it's beautiful to see how chronic leafs are a common source of peace, love and soul that connects us all," reads the company website. "Leafs by Snoop is my way of sharing the experience I have with the finest quality cannabis one could imagine. Let's medicate, elevate, and put it in the air!"
The Dogg is not alone as many other rappers have also ventured into the commercialization of Cannabis. Wiz Khalifa introduced his line in 2014, Freddie Gibbs in 2015 among others. See what other rappers have their own strains of weed in the gallery above.