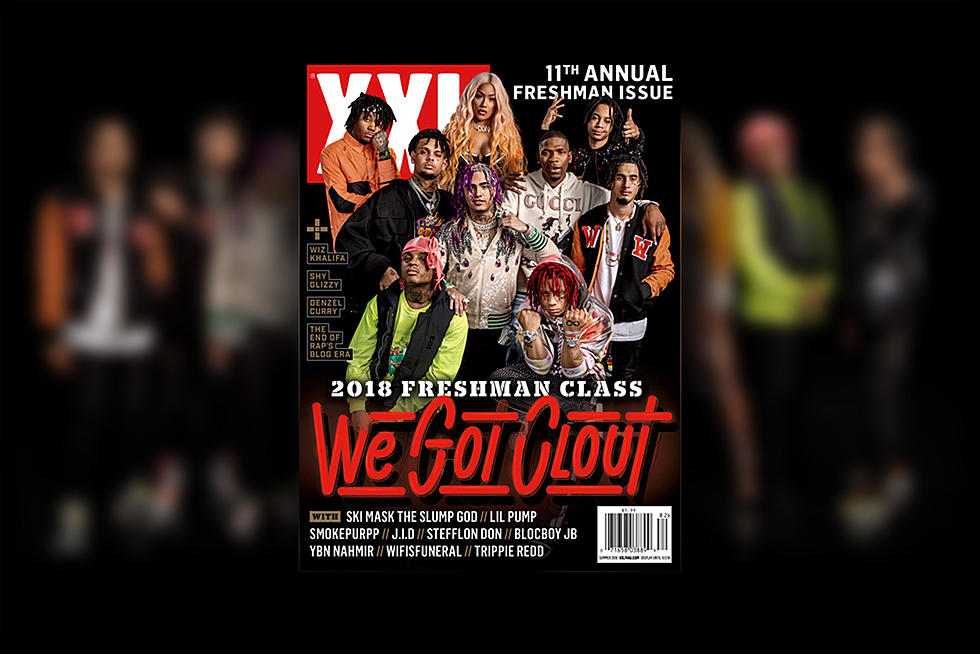 2018 XXL Freshman Class: We Got Clout
XXL
The 2018 XXL Freshman Class has finally arrived. Now in its 11th year, the Freshman franchise has exploded into popularity over the past decade thanks to the internet, social media and, more importantly, the hip-hop fans. Every year, the XXL Freshman Class comes together the same way as when it first started. We talk to everyone we possibly can—industry tastemakers, rappers, our friends, fellow hip-hop heads, the guy working at the corner store, whoever—to get their input on who they think should be picked for the class. Then we argue it out as a staff and narrow down the list.
This year's Freshman Class includes Fort Lauderdale, Fla.'s Ski Mask The Slump God, Miami's Lil Pump, Miami's Smokepurpp, Atlanta's J.I.D, London's Stefflon Don, Memphis' BlocBoy JB, Birmingham, Ala.'s YBN Nahmir, West Palm Beach, Fla.'s Wifisfuneral and Canton, Ohio's Trippie Redd. The 10th Spot winner was Waynesboro, Pa.'s Lil Skies who unfortunately refused to attend the shoot after originally accepting the offer.
Over the next month, XXL will be releasing content from the members of the 11th annual Freshman Class including freestyles, cyphers, solo interviews and roundtable discussions so that fans can get to know each artist and what they represent.
The actual Freshman issue of XXL magazine will hit stands everywhere on July 3. After that, fans can see all nine artists hit the stage to perform for the XXL Freshman show at New York City's Terminal 5 on Wed., July 11. The Los Angeles XXL Freshman show will take place on Thurs., July 19 at The Novo.
The XXL Summer 2018 issue also includes a look back at last year's Freshmen, an introduction to the indie labels and management companies that are the driving forces behind this year's Freshman class, a deep dive into the future of SoundCloud and where it stands as artists depart for more profitable pastures, interviews with Wiz Khalifa, Denzel Curry, Shy Glizzy and more.
Most importantly, congratulations to the 2018 XXL Freshman Class: Ski Mask The Slump God, Lil Pump, Smokepurpp, J.I.D, Stefflon Don, BlocBoy JB, YBN Nahmir, Wifisfuneral and Trippie Redd. The class with clout.
See Every XXL Freshman Class Cover Over the Years