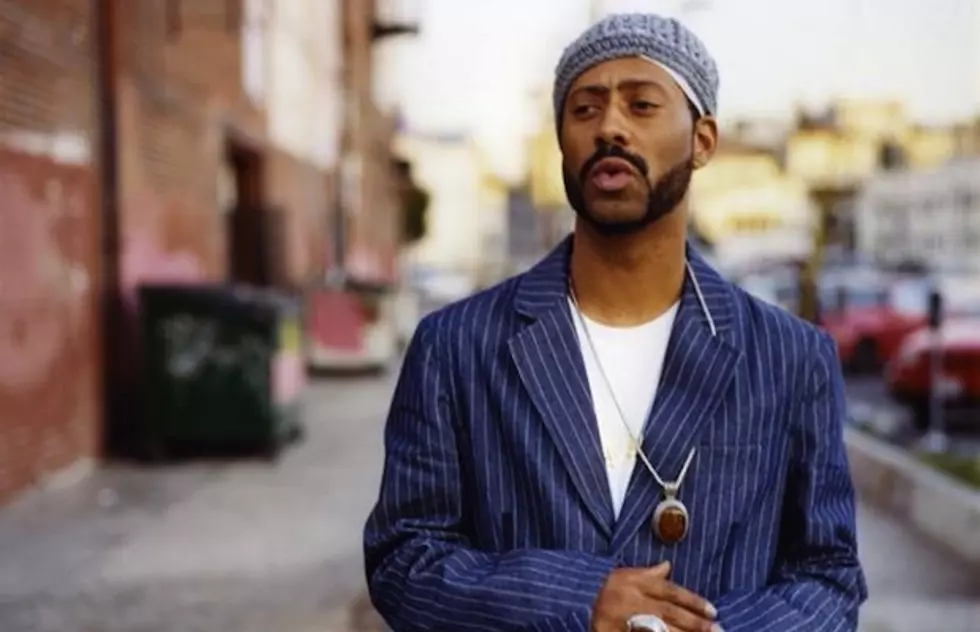 15 Of The Best Madlib Beats
Madlib is a legend. Born Otis Jackson, Jr. the producer, rapper and multi-instrumentalist has always retained a sense of mystery about him, even though he's far more accessible than some of his more eccentric collaborators. Like many of the underground luminaries he's often compared to—Dilla, the Alchemist—Madlib has carved out a mercurial and fascinating niche in the world of hip-hop without bowing to trends or pandering to the masses.
In celebration of the producer's 40th birthday today, we've gone ahead and selected 15 beats that show the wide range of his talents. From his earliest collaborations with his group Lootpack to his more recent projects with Freddie Gibbs, Madlib always gives you a reason to turn the volume up. --Dan Jackson And Eric Diep

"Tore Down" Tha Alkaholiks
Album: Likwidation (1997)
Madlib landed some beats with Tha Alkaholiks in his early days, developing his style with heavily layered, knocking beats like "Tore Down." It's West Coast music—sun-spotted, warm, nostalgic—but it comes with a harder edge than you might expect.

"Whenimondamic" Lootpack
Album: Soundpieces: Da Antidote (1999)
Aside from the strange music video, Lootpack's "Whenimondamic" is hip-hop at its purest form. Featuring a dusty sample that transitions to an uptempo headbanger, the group gets busy. Don't call 'em whack MCs.

"Law Of Physics" Lootpack
Album: Soundpieces: Da Antidote (1999)
Let's take a back to a Lootpack throwback. With members Wildchild and DJ Romes, Madlib goes in with abstract rhymes like he's ready for war. No games here.

"Boom Music" Quasimoto
Album: The Unseen (2000)
Built over scratches and a sample ("grip the stereo in an instant/And then I twist up a bud light an incense"), Madlib laces one up for all the weed smokers. The producer also drops an ill verse that channels boom bap pioneers Eric B., KRS-One and plenty more.

"The Official" Jaylib
Album: Champion Sound (2003)
J. Dilla and Madlib came hard with straight hip-hop on their collaborative album together. "The Official" is Madlib and Dilla at their best, mixing a smooth sample with some tough talking rhymes.

"Stepping Into Tomorrow" Madlib
Album: Blue Note (2003)
The dizzying centerpiece of Madlib's Blue Note record, which saw him skillfully pillaging and remixing the contents of the Blue Note archive, "Stepping Into Tomorrow" is a masterclass in restraint. Instead of feeling the need to reinvent Donald Byrd's jazzy original, Madlib peels back some of the cheesy elements of the track and explores the song's menacing, mysterious heart.

"Funny Money" Talib Kweli And Madlib
Album: Liberation (2007)
Talib Kweli doesn't step too far from his comfort zone. After doing work with Hi-Tek in the past, the BK spitter looks for Madlib to create similar magic. "Funny Money" ain't no joke.

"Accordion" Madvillain
Album: Madvillainy (2004)
MF DOOM and Madlib belong together. We didn't know that until 2004 when Madvillainy swooped down from the sky like a masked avenger and changed hip-hop. "Accordion" is perhaps the best example of the peculiar alchemy the album captured.

"Fancy Clown" Madvillain
Album: Madvillainy (2004)
Madlib beats demand to be replayed. This track off his Madvillainy record is perhaps the best example of why: within the samples Madlib left a little message for you. Listen closely.

"Shopping Bags (She Got From You)" De La Soul
Album: The Grind Date (2004)
The horn-filled, rattling beat for this De La Soul single find Madlib at his most playful and accessible. Instead of creating an inward-looking mood piece, he's crafting something that will get people dancing while still delivering a message. Mission accomplished.

"Block Rock" Ghostface Killah
Album: More Fish (2006)
Over Madlib's gritty production, Ghostface spits intricate bars about haters fucking with experienced killers and/or silverback gorillas. In other words, you should keep your distance unless you have a death wish.

"Pretty Dancer" Mos Def
Album: The Ecstatic (2009)
Madlib produced multiple tracks off Mos Def's imaginative comeback album, but "Pretty Dancer" is the best, whipping from jazzy interludes to guitar-filled chaos to shuffling funk. It's a sly little track that doesn't feel the need to show off too much.

"Umm Hmm" Erykah Badu
Album: New Amerykah Part Two (Return of the Ankh) (2010)
Given how much Madlib's hip-hop draws from the esoteric and expansive soul music of the '70s, it makes sense that he'd team up with Erykah Badu for her brilliant neo-soul opus. "Umm Hmm" sounds like it was beamed in straight from some far away funk planet.

"Thuggin'" Freddie Gibbs
Album: Thuggin' EP (2011)
Freddie Gibbs raised some eyebrows when he revealed that he was working on a collaborative project with Madlib, but the two showed what there was no reason to doubt them. Gibbs' deep, guttural delivery and rapid-fire word play are a perfect fit for Madlib's slightly creepy but still comforting beats.

"Children Of The Atom" Captian Murphy
Album: Duality (2013)
Flying Lotus' rap alter ego Captain Murphy was blessed with a Madlib beat for his debut tape Duality. Staying in tune with The Captain's imaginative rhymes, there are sounds of sex that get smoothed out with a soothing voice. It's surprisingly vulgar, but keeps within the perimeters of his style.