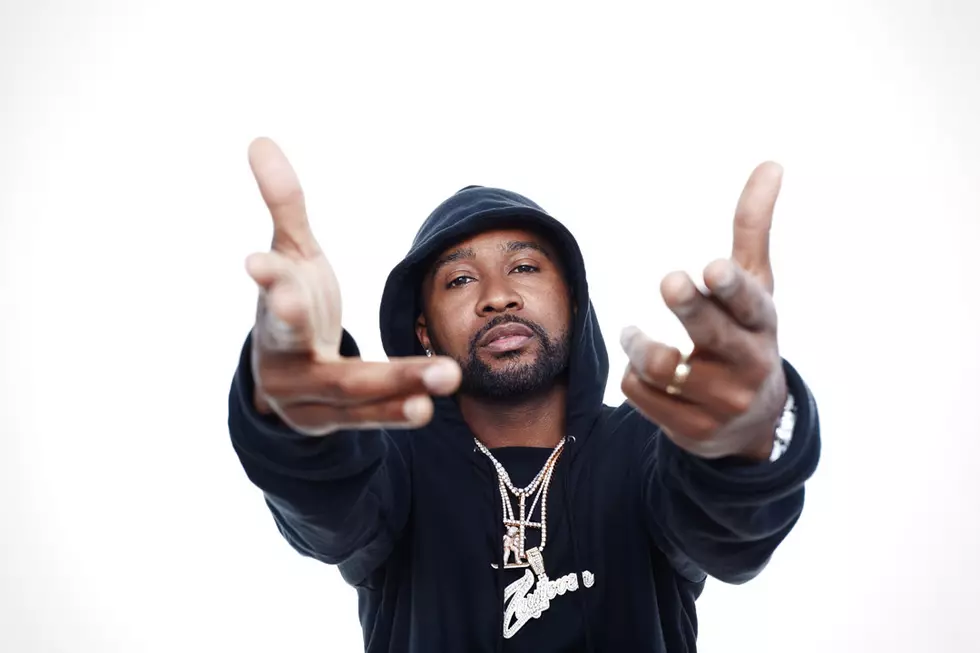 Zaytoven Says Gunna and Lil Baby Keep the Atlanta Sound Going
Mike Miller
Let The Beat Build
Words: Peter Berry
Editor's Note: This story originally appeared in the Spring 2019 issue of XXL Magazine, on stands now.
Zaytoven's role in trap music is unquestionable. After bursting onto the scene by producing Gucci Mane's 2005 breakout single, "Icy," the 39-year-old beat maker has helped to shape hip-hop's trap sound, also leaving his fingerprints on R&B and even gospel music. He isn't slowing down either: Zay is following his Chief Keef collaborative project, GloToven, with his own sophomore album toward the end of spring, right around the June debut of his BET TV show, The Next Big Thing. Zaytoven speaks with XXL about his epic career in music and what keeps him going.
XXL: What's the defining quality of a Zaytoven beat?
Zaytoven: It's unorthodox, unpolished. A lot of producers use programs that you don't even have to beat on the drum machine [or] play the keyboard. Computers kinda make it for you. Me being a producer that's very hands-on and likes to touch the keys and beat on the drum pad, that's one of the differences. Plus, I'm a church musician, so I put a lot of church chords [and] runs in my music. Those things influence me when I produce.
What rapper do you make the best music with?
That's a hard question. The reason I'm in the game is because me and Gucci Mane created the trap sound. [It's] been mimicked so much, even today. So the chemistry between me and Gucci is like Dr. Dre and Snoop Dogg. The game needed what we brought. My chemistry with Gucci is unmatched—peanut butter and jelly. But when I work with Future, it's a whole 'nother chemistry. It's a sound that goes together, like a work of art. The chemistry is equally as good with each artist. Being a church musician allows me to conform to whatever artist I'm working with.
How was working with Chief Keef on GloToven different than working with Gucci Mane?
It's more so Chief Keef's approach. He'll say some shit that Gucci ain't gon' say. He's so young and different. I don't know what sparks his brain to say what he say on the beat. It blows my mind. That's what I love about working with guys like Chief Keef. I don't know what they finna say. It makes me as a producer look good. They keep me fresh and relevant. Every time me and Chief working, it's so unorthodox. We two totally different people. It's so creative. He definitely gives my music a different edge.
Lil Baby and Gunna have been leading the way for Atlanta's new trap sound. Are you a fan?
I listen to Gunna [and] Lil Baby. They carrying on where a Gucci Mane or Future would be—the Atlanta flavor. The Atlanta sauce. The style and lingo that you can't get from nowhere else. I'm proud of the guys 'cause they keeping the sound going. They keeping Atlanta on fire. It ultimately keeps us relevant. Gunna and Baby are definitely guys that I desire to do more music with.
You've done so much in the rap game. What keeps you motivated to record music?
It's still a passion of mine. I still have something to offer. Me being in the game for a long time, I feel like it's a position that's needed. [In] my last two years, I'm just becoming Zaytoven. People are just noticing. All the young kids [are like], "Oh, that's Zaytoven."
See 55 Hip-Hop Albums Turning 10 in 2019