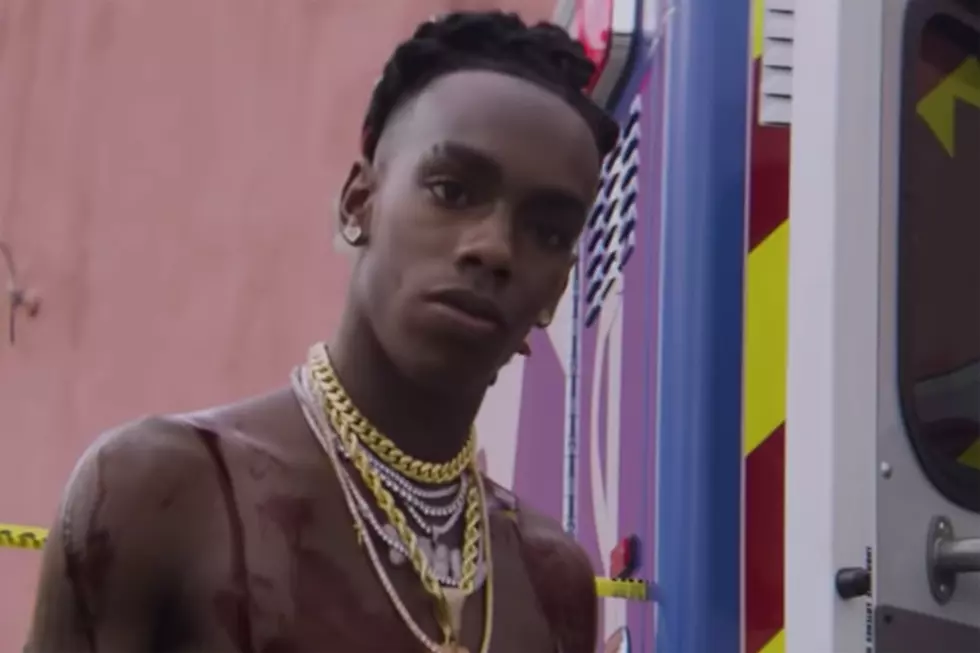 YNW Melly's "Murder on My Mind" Goes Platinum
YNW Melly via YouTube
Released in 2017, the lyrics are haunting and paint a picture of Melly carrying out the murder of someone close to him.
"Yellow tape around his body, it's a fucking homicide/His face is on a T-shirt and his family traumatized/I didn't even mean to shoot him, he just caught me by surprise," he raps. "I reloaded my pistol, cocked it back, and shot him twice/His body dropped down to the floor and he got teardrops in his eyes/He grabbed me by my hands and said he was afraid to die/I told him it's too late, my friend, it's time to say goodbye/And he died inside my arms, blood all on my shirt."
Because the lyrics seem to directly correlate with the charges Melly is currently facing, it's likely the uptick in streams since his arrest in February is related. However, the two men Miramar, Fla.'s police department alleges that he murdered, 21-year-old YNW Sakchaser (born Anthony Williams) and 19-year-old YNW Juvy (Christopher Thomas Jr.), were shot and killed in October of 2018, which was over a year after the release of "Murder on My Mind."
Melly has pleaded not guilty to both counts of first-degree murder. A trial date has not yet been set.
You can view the RIAA certification for yourself below. Watch Melly's video for "Murder on My Mind" below that.
                                         See 22 Hip-Hop-Related Police Raids