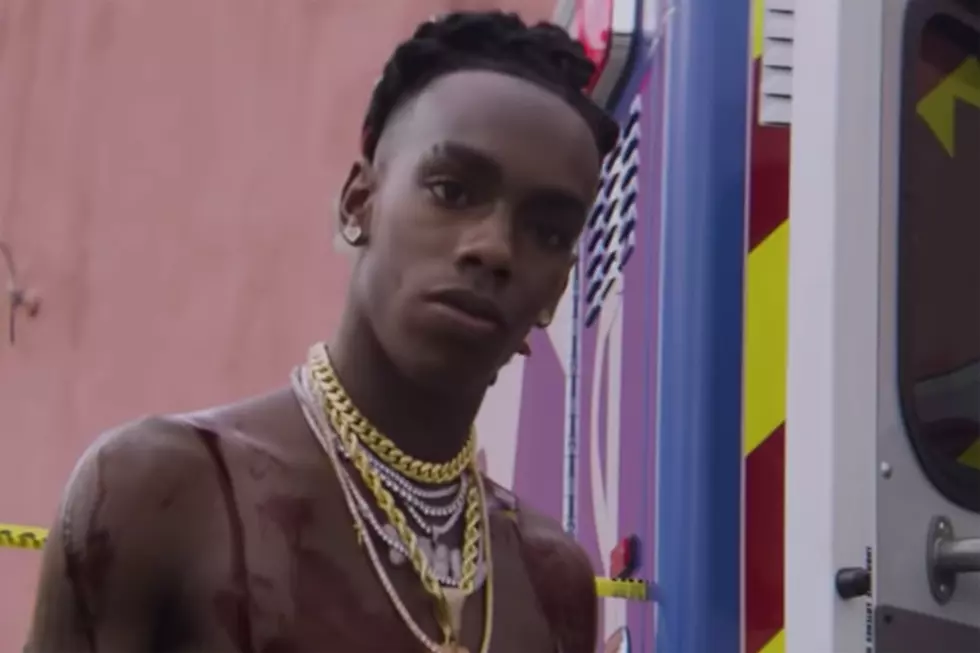 YNW Melly's "Murder on My Mind" Goes Double Platinum
YNW Melly via YouTube
YNW Melly has a reason to celebrate while he's stuck behind bars.
Then, three months later, the 2-year-old song reached Platinum status. In between that time, Melly was charged with two counts of first-degree murder in the deaths of his two associates 21-year-old Anthony Williams aka YNW Sakchaser and 19-year-old Christopher Thomas Jr. aka YNW Juvy. Since he was charged, the state of Florida has decided to pursue the death penalty if Melly if found guilty.
Before his song went double Platinum, Melly was forced to miss his set at Rolling Loud in Miami. However, the Florida rapper's team didn't let the opportunity to showcase Melly's music pass them by. During rapper Yung Bans' set on the final day of the music festival (May 12), Melly's younger brother took the stage to perform the ominous bars from "Murder On My Mind."
"He grabbed me by my hands and said he was afraid to die/I told him it's too late, my friend, it's time to say goodbye/And he died inside my arms, blood all on my shirt," Melly's younger brother spit.
Check out YNW Melly's latest RIAA achievement below.
See 18 Rappers Who've Been Arrested in 2019