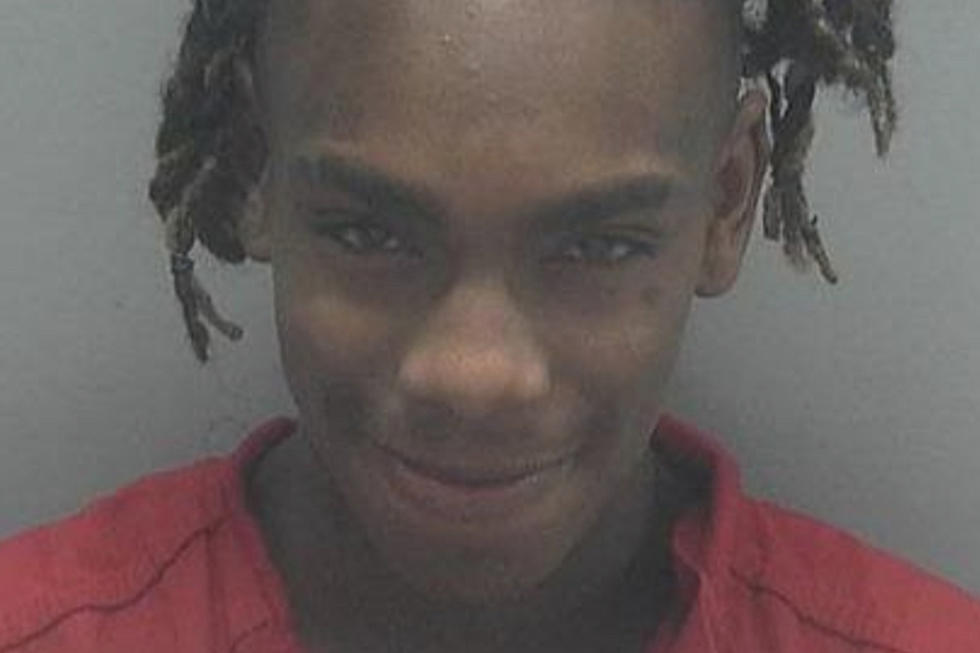 YNW Melly Arrested on Marijuana Charges
Lee County Jail
YNW Melly has just found himself in some legal trouble. He was arrested on two misdemeanor drug charges in South Florida on Thursday morning (Jan. 3).
The Sun-Sentinel reports that Melly, whose real name is Jamell Maurice Demons, was booked into Florida's Lee County Jail on one count of possession of marijuana not more than 20 grams and possession and/or use of drug paraphernalia.
In his mugshot, the 19-year-old rhymer flashes a smile for the camera.
On his Twitter account, someone posted YNW Melly's mugshot and wrote that he will be out real soon. "Free Melvin...I'll be out before my tour," read the tweet.
YNW Melly garnered major attention in 2018 with his hit songs "Murder on My Mind" and "Virtual (Blue Balenciagas)." In an interview with XXL, the Gifford, Fla. native said he's ready to shine in the rap game.
"I recognize talent. Don't get me wrong, all these rappers got talent. But I know where they made they mistakes at," he said. "I studied they ass like that, too. I'm every single one of yo' [favorite] rappers in one [and] I'm not making the mistakes they made. How the fuck you ain't gon' like me?"
XXL has reached out to Melly's reps for comment. See his entire mugshot for yourself below.
20 Rappers Who Released Projects From Jail