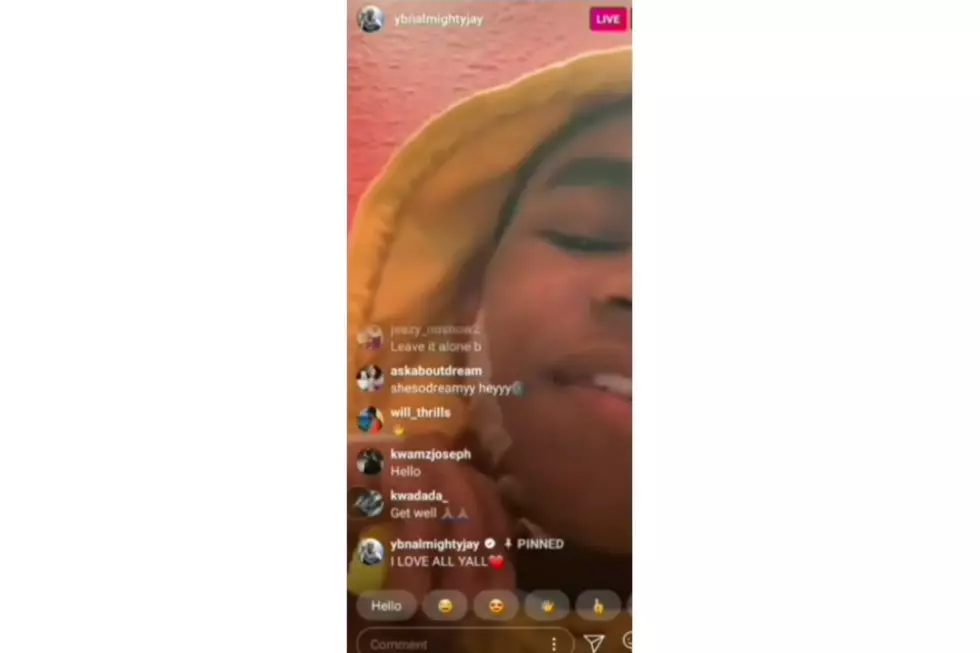 YBN Almighty Jay Shows Attack Injuries, Face and Head Stitches
YBNAlmightyJay via Instgram
On Friday (March 15), he checked in on Instagram Live while riding around with Dream. They ended up at the Turkey Leg Hut in Houston where Jay shared video of his bandaged injuries. The rapper's wrist and hand still show war wounds from the scrap. Sections of his face and head, which were reportedly cut wide open with a Hennessy bottle and required stitches to close, are still covered.
"I wanna take this shit off, it itch," he said on the video while picking at the wound. "She talking 'bout hold on. Shit hurt like fuck."
It is unclear when Jay and DreamDoll started dating but days after his assault he shouted her out on social media. "I wanna give a special shout out to DreamDoll; realest woman I know. Stayed by my side the whole time I needed you and I will love you forever and ever. You'll always have a special place in my heart, babe. Queen."
Check out video of YBN Almighty Jay showing off his healing injuries below.
See Photos of YBN Almighty Jay at the 2018 XXL Freshman Shows