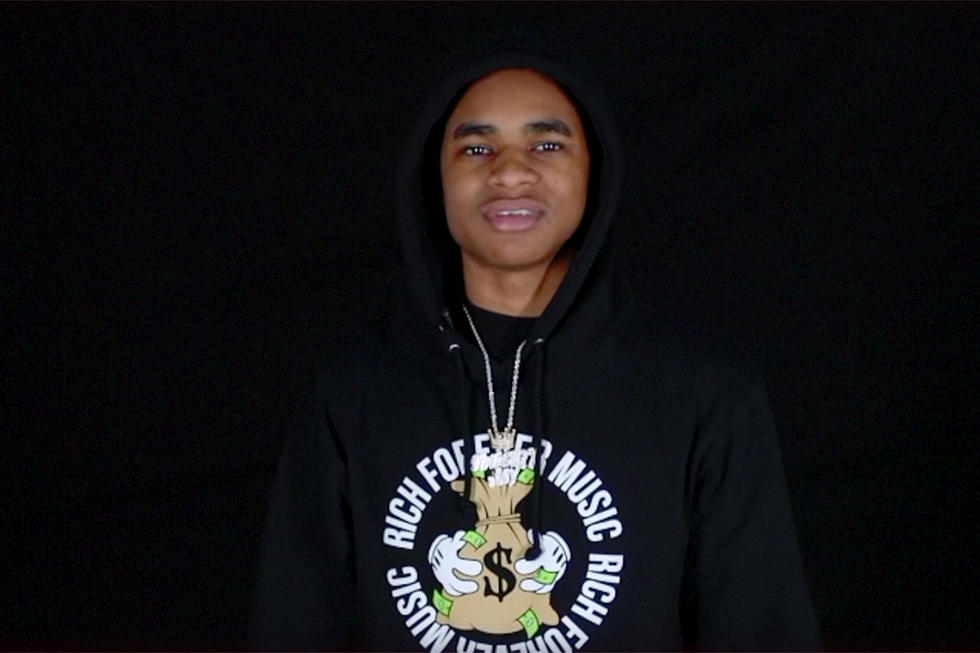 YBN Almighty Jay Accused of Punching Woman During Six Flags Brawl
XXL
Speaking with TMZ, 18-year-old Alexis admits she touched the hand of Chyna's daughter, Dream, but says things went south when Chyna flipped out on her and YBN Almighty Jay started swinging. According to Alexis, she tapped Dream's hand with her finger, telling the baby, "Aww, you're cute," which led to Chyna allegedly saying, "Don't touch the kid, bro."
Alexis says she later approached Chyna after someone told her the model was looking to fight her. "It escalated from there," Alexis said. "Her boyfriend ran up and her boyfriend hit me. He was hitting me like I was a boy. And he hit on my sister."
While footage from the incident shows Chyna swinging a stroller and having to be restrained, Alexis says the fight was between her, her sister and the "Back Quick" rapper. "We were fighting her boyfriend. We weren't fighting her," she added.
Following the Easter melee, Chyna, who's been officially dating Jay since March, hopped on Instagram and claimed the fight happened after someone touched her child. "Being famous is hard enough dealing with scrutiny but when someone feels comfortable to come and touch your child it's a whole other story," Chyna wrote.
"I do not condone violence nor am I a violent person but shout out to all of the amazing mothers out there that will protect their children at all cost," she continued. "Love, King and Dreams mommy."
According to sources close to Chyna, she snapped after Alexis allegedly called her a "hood rat." The 18-year-old denies she ever said that.
XXL has reached out to YBN Almighty Jay's team for a comment. Check out Alexis' interview with TMZ and Blac Chyna's Instagram post below.
Check Out the 2018 Hip-Hop Music Festivals You Need to See