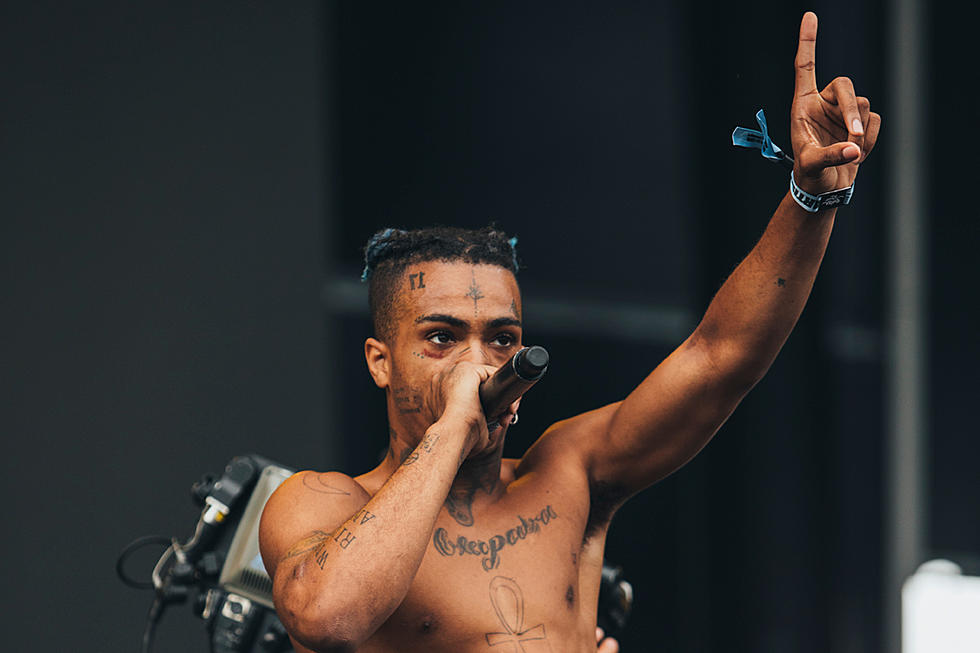 XXXTentacion's Mother Reveals Slain Rapper Has a Child on the Way With His Girlfriend
@theinfamousjc
Three days after the death of XXXTentacion (June 21), the mother of the slain rapper has announced that he has "left us a final gift." XXX has left behind a child with a girlfriend who has not been identified.
His mother, Cleopatra Bernard, uploaded a photo on Instagram of a sonogram, which is reportedly X's unborn child. A look at the sonogram shows a date of April 23, 2018, and the numbers eight weeks and three days. By that date and how far along the mother of the child is at the time of the photo, it's estimated that XXX's son or daughter will be born in either November or December. Fans immediately responded to the Instagram post with tweets and lyrics from the artist, including his Twitter post which reads, "if I die will i be born again."
The news brings positivity this week as family, friends and fans of XXXTentacion continue to mourn his death. On Monday (June 18), the "Changes" rhymer was fatally shot outside of RIVA Motorsports in Deerfield Beach, Fla. in what many believe to be a robbery gone wrong.
Trippie Redd, whose birthday was the day of the "Sad" rhymer's death, dyed his hair in a similar fashion to X's shortly after his passing. He also dropped the previously-unreleased cut "Ghost Busters," X's first posthumous cut with Trippie, Ski Mask The Slump God and Quavo.
See the sonogram of XXXTentacion's child below.
See Photos of XXXTentacion Performing at 2018 Rolling Loud