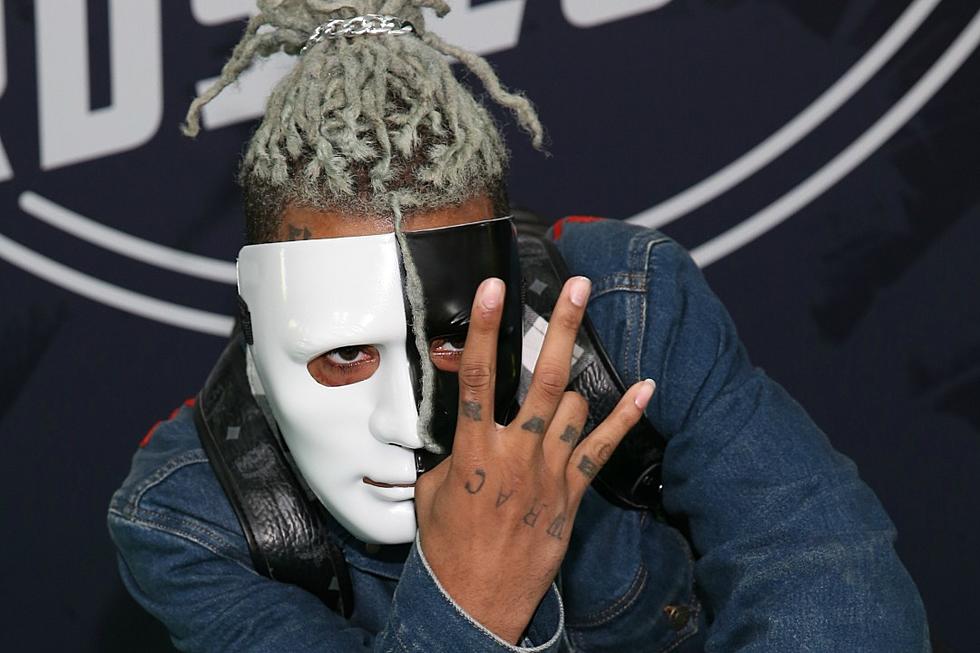 XXXTentacion Shares the Titles of His New Albums
Bennett Raglin, Getty Images
The days of XXXTentacion spontaneously announcing his retirement now feel like a distant memory. The controversial South Florida rapper continued putting that idea in the rearview when he recently used his Instagram account to share the titles of his three forthcoming new albums.
Using a plain black background, XXX wrote, "album 1 skins albums 2, bad vibes forever, album 3, "?"' It's unclear if the third "title" is even a title at all. Is it called ?, or does X simply not know what to call it yet? We really don't know, but it does appear that his next two albums will be called Skins and Bad Vibes Forever.
XXX is now just a few days removed from getting out of jail after being hit with 15 felony charges including domestic battery and witness tampering, but he hasn't let that stop him from engaging his fans. Hopping on Instagram Live Thursday (Dec. 28), X gave fans some words encouraging individuality.
"You make sure that it is your prime priority to follow what you believe is good for you," X said during the stream. He continued, "Do not live your life trying to impress someone else, and do not live your life trying to be someone you're not, and do not live your life making yourself miserable just to amount to someone else's idealism. You don't want your life to be the structure of someone else's dream."
See 50 of the Best Hip-Hop Projects of 2017