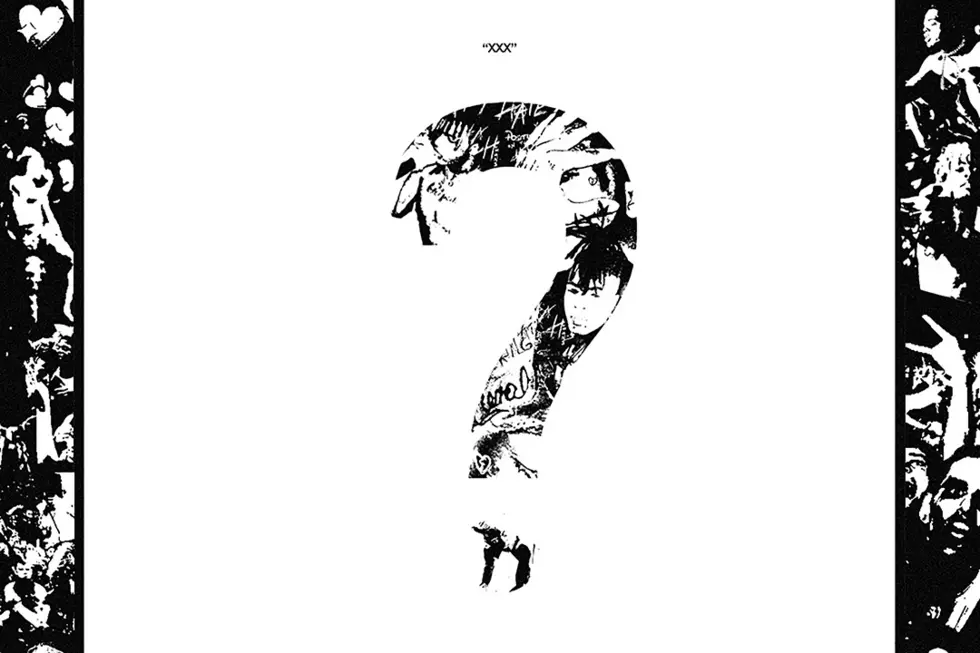 XXXTentacion Sets Release Date for '?' Album
Bad Vibes Forever
Earlier this month, XXXTentacion teased the release of a new album when he dropped two new songs. Now, the Florida rapper has revealed a release date for the upcoming project.
Titled, ?, the album is scheduled to arrive on March 16. XXXTentacion revealed the news on Sunday (March 11) on an Instagram Live story, simply writing, "Album '?' Available March 16th." Along with the release date for the upcoming project, X also shared a rare photo of himself. The portrait features the rapper sporting blue braids.
On March 2, XXXTentacion shared the songs "SAD!" and "Changes," which will reportedly be featured on his forthcoming album. If the new tracks are any indication of the direction of the album, expect ? to find the rapper dealing with a range of emotions.
"Changes" is a piano-driven ballad, which sees the 17 rapper dealing with a breakup. "Baby I don't understand this/You're changing, I can't stand it/My heart can't take this damage/And the way I feel, can't stand it/Mmm, baby I don't understand this," he sings.
As for "SAD!," the song is more upbeat but still features melancholy lyrics. "Who am I? Someone that's afraid to let go, uh/You decide, if you're ever gonna let me know (yeah)/Suicide, if you ever try to let go/I'm sad and low," X raps.
The songs arrived after X dropped the track "Hope," which he dedicated to the victims of the Stoneman Douglas High School shooting in Parkland, Fla. "I could never say I understand how you all are feeling, nor can I find the right words to say to you, but I do want you all to know, you are not alone," the rapper wrote in a letter.
Check out XXXTentacion's Instagram posts below.
See New Music Releases for March 2018