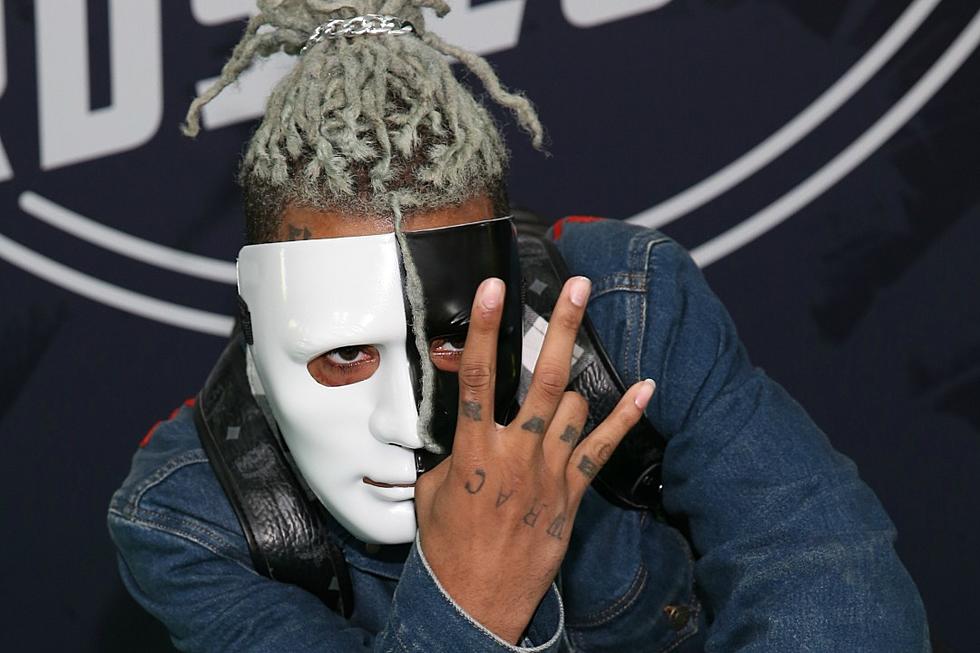 XXXTentacion Let Off House Arrest to Go on Tour
Bennett Raglin, Getty Images
XXXTentacion could be coming to a city near you soon. On Wednesday (March 21), the rapper's lawyer revealed that a Florida judge approved X's request to be taken off of house arrest so he could make a living through touring in support of his new album '?.'
The 20-year-old had previously been on strict house arrest conditions since being released from jail last year. His only travel had been to and from the studio to fill contractual obligations. The 17 artist is facing 15 felony charges stemming from various domestic violence and witness tampering counts.
The Florida native's legal team argued that he simply doesn't make enough money from his record sales and needs to take advantage of a lucrative touring opportunity to stay afloat. Approval of the motion has nothing to do with the severity of the outstanding charges against him.
Speaking to TMZ, XXXTentacion's attorney David Bogenschutz said he hopes this means good things for the "Changes" artist in the future. "These are the first steps towards complete freedom," he says. "X will still have to abide by his strict regulations such as monthly alcohol and drug testing, as well as submitting a travel itinerary to his Parole Officer."
Karma seems to be on X's artist's side after he performed at a Helping Hand benefit concert in Pompano Beach, Fla. on March 18. He also appeared to squash his longstanding beef with Trippie Redd at the show, saying that he loved him and loved the world, too.
Be on the lookout for XXXTentacion to drop those tour dates.
See Behind-the-Scenes Photos of XXXTentacion at the 2017 XXL Freshman Shoot