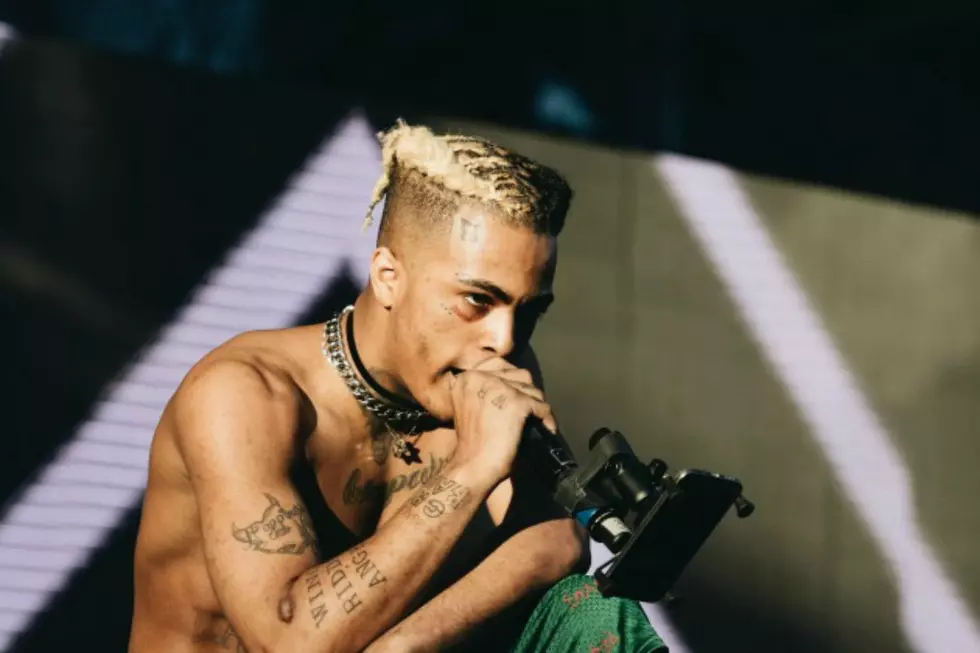 XXXTentacion's Music Skyrockets on Amazon Music and iTunes Charts After His Death
@theinfamousjc
As fans mourn the untimely death of XXXTentacion, the 20-year-old rapper's music catalog has seen a monumental spike in sales on both Amazon and Apple Music.
In the hours since he was gunned down, on Monday (June 18), XXX's full-length projects, ? and 17, have earned placements at the No. 1 and No. 2 slots respectively on Amazon's Movers and Shakers Digital Music list. The Florida rapper's most recent effort, ?, saw a 41,306 percent spike in digital sales, whereas his debut project, 17, is nearly up by 9,000 percent in digital sales, according to TMZ.
The accompanying CDs and vinyls for the "Look At Me" rapper's second studio album have also moved units. Currently, the ? vinyl has jumped a staggering 542,566 percent in sales, whereas, the CD version of the 18-track project has seen a 54,057 percent spike in sales since it's initial March release date.
XXX's music catalog is also dominating iTunes with his single "SAD!" currently resting at the No. 1 spot. "Changes," off the ? LP has also sits at No. 5. The album itself has also skyrocketed to No. 3 overall on the iTunes charts, and 17 has reached No. 5.
The death of the burgeoning artist and XXL Freshmen alumnus follows a year in which the rapper experienced breakout success as well as troubling run-ins with the law due to his alleged violent past. XXX was facing 15 felony charges, including counts of false imprisonment, aggravated battery of a pregnant woman and domestic battery by strangulation for incidents reportedly involving his ex-girlfriend in 2016.
See Photos of XXXTentacion Performing at 2018 Rolling Loud