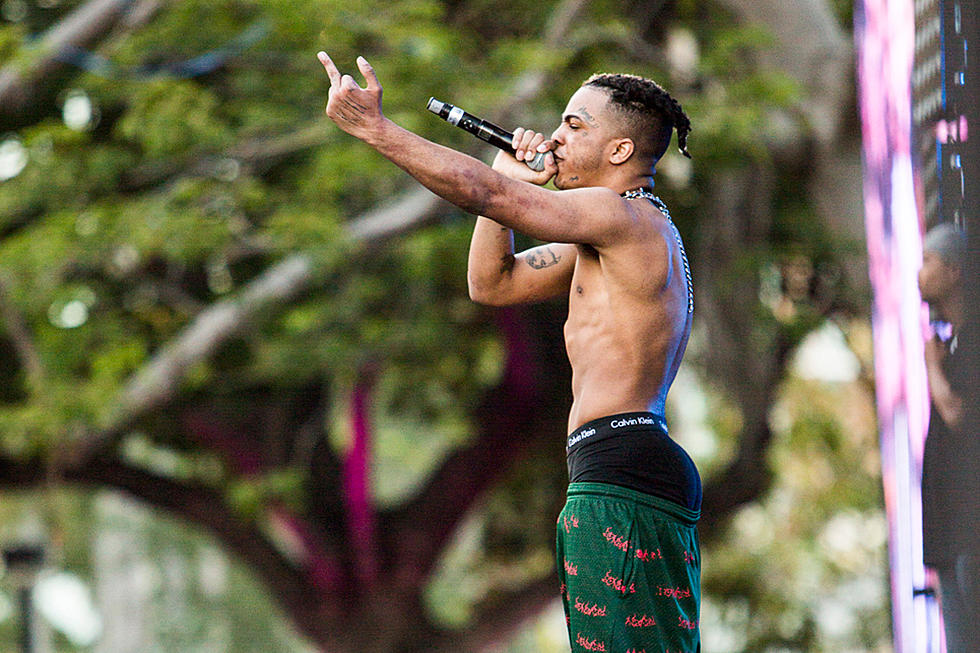 XXXTentacion Gets Punched While Performing on Stage in San Diego
Michael Fequiere
Update (June 8, 1:12 a.m. EST):
X surfaced on Instagram talking about the incident after the fact and claiming security at the venue set him up. See what he had to say below.
XXXTentacion was performing at the sixth stop of his Revenge tour in San Diego Wednesday night (June 7) when he was punched by someone onstage. Video of the incident was captured on social media showing the moment X is attacked before security quickly rushes to fight the attacker.
X has a bit of beef with Rob Stone, who jumped X's close friend and tour mate Ski Mask The Slump God earlier this year while Ski was performing. Rob is from San Diego, and many said it wasn't a good idea for X to tour out there. In video below, the Twitter user who captured the footage says "Fuck Rob Stone," but there doesn't seem to be any immediate connection between the "Chill Bill" rapper and X as of right now. Nonetheless, some on social media believe it was either Stone or someone connected to him seen in the video below.
Footage also shows X coming back on stage, though he's looking out of it in the brief clip. He also tweeted about the incident: "security and venue set me up, I got sucker punched and knocked out, it is what it is [...] next time make sure you kill me so I can't talk shit."
X also alluded to someone getting stabbed after the melee, and Fox 5 San Diego reports someone was indeed taken to the hospital in an unknown condition with stab wounds.
Although the tour just started on the last day of May, there was already chaos at the very first show in Houston when Wifisfuneral, who's a member of X's Members Only crew, got jumped in the crowd after stagediving.
XXL has reached out to X's team for comment.
Fans Name Rappers They Think Will Blow Up This Year