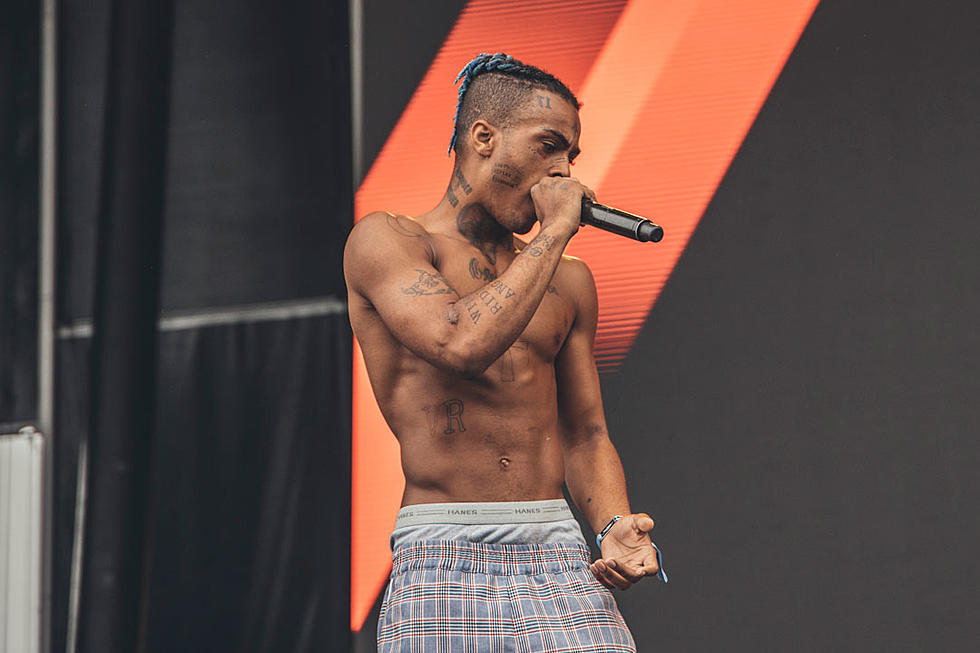 XXXTentacion Fans Pay Their Respects at Vigil in Florida
@theinfamousjc
Fans of the late XXXTentacion came out in droves today (June 19) to pay respects to the fallen rap star.
The "Sad!" rhymer was shot to death yesterday (June 18) as he exited RIVA Motorsports in Deerfield Beach, Fla. He was rushed to Broward Health North but declared dead shortly after. Dozens of his admirers flocked to the area tonight and lined the streets with candles and flowers, while others threw up an "X" in an act of solidarity. Some went as far as to fill the entire sidewalk with chalk art, writing heartfelt messages and lyrics to some of his hit songs from the past two years. TMZ pointed out the visible orange markings where his BMW i8 sat during the shooting, which lead up to the makeshift vigil.
While hip-hop remains in a state of shock, some have found solace in a home video XXXTentacion's half-sister, Ariana Onfroy, uploaded showing the ? rapper as a baby. In it, Ariana offers commentary as X—born Jaseh Onfroy—interacts with his family members.
View photos of XXXTentacion's vigil below.
See Photos of XXXTentacion Performing at 2018 Rolling Loud