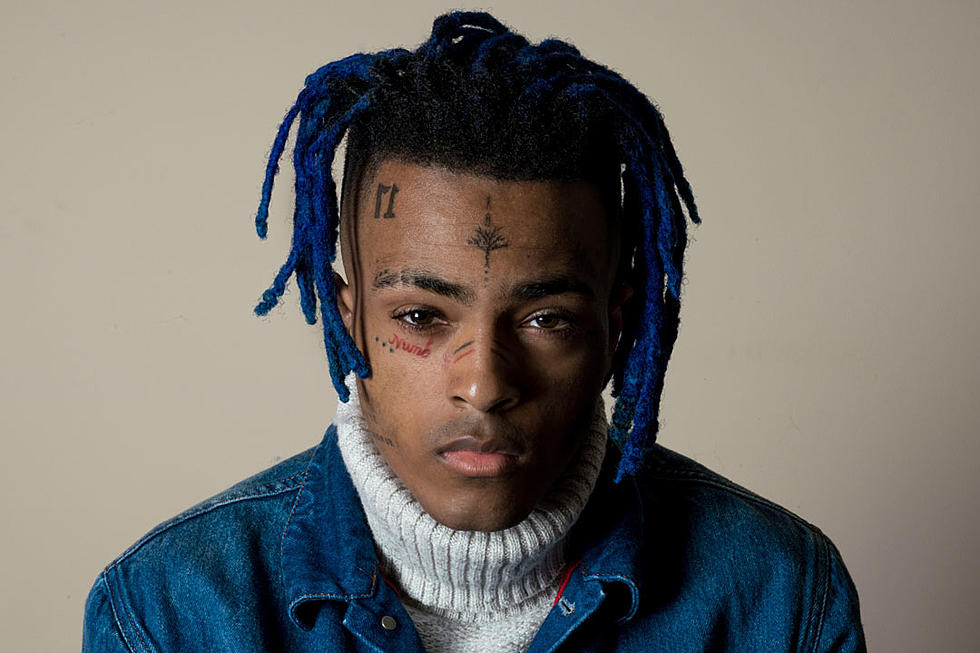 XXXTentacion Speaks on Assault and Stabbing People in Secret Audio Recording
Jack McKain
Allegations of domestic abuse had come to light before XXXTentacion's death, but now, in a recently unearthed video, the late rapper talks about "fucking up" a woman and also claims to have stabbed close to 10 people.
The audio was recorded secretly around the time of XXX's Oct. 8, 2016 arrest on felony charges for aggravated battery of a pregnant woman, domestic battery by strangulation, false imprisonment, witness tampering and witness harassment. His accuser and ex-girlfriend Geneva Ayala testified that XXXTentacion assaulted her multiple times throughout 2016. The clip was recently obtained by Pitchfork and posted to their website with a snippet of the 27-minute conversation on Wednesday (Oct 24).
"I put my source of happiness in another person, which was a mistake initially, right?" XXX starts in the clip. "But she fell through on every occasion until now. Until I started fucking her up, bruh. I started fucking her up because she made one mistake. And from there, the whole cycle went down. Now she's scared. That girl is scared for her life. Which I understand. [Redacted] you seen me. You know what I do to people."
X later confesses to assaulting multiple people with a deadly weapon and possibly more crimes. "[Redacted] know, all of them boys knew," he added. "It's on fucking New Times. I'm on fucking New Times for stabbing how many people they put me in the news? They said three, it was eight. In Deerfield. She know that. She seen this shit. She seen when I came back from stabbing [redacted] in Orlando. She seen when I came back. Had a brand new laptop. No tears on my face, no remorse. I just knew I was going to jail. She know. So she's scared. She thinks I'm going to kill her."
The recording was obtained from the Miami-Dade County state attorney's office and was initially recorded by an acquaintance of the rapper. According to Pitchfork's report, both the defense and prosecution in the domestic case considered it to be a confession.
The stabbing claims could refer to an incident in Deerfield Beach, Fla. where three men suffered knife wounds during a fight on Jan. 21, 2016, which was reported on by local paper Miami New Times. No one was arrested in that incident.
Elsewhere in the clip, that is not included in Pitchfork's excerpt, he reportedly discusses the experiences in his own life that led him to be a violent person.
"You ever seen somebody get their tongue cut out? You ever seen somebody get raped? You ever seen somebody try to kill your mom in front of you? Every night you go to sleep and you remember what you seen and you remember how it felt and you remember that horrible feeling in your soul. Nobody can comfort you. It's something I gotta deal with."
Listen to the video clip below.
See Behind-the-Scenes Photos of XXXTentacion at the 2017 XXL Freshman Shoot