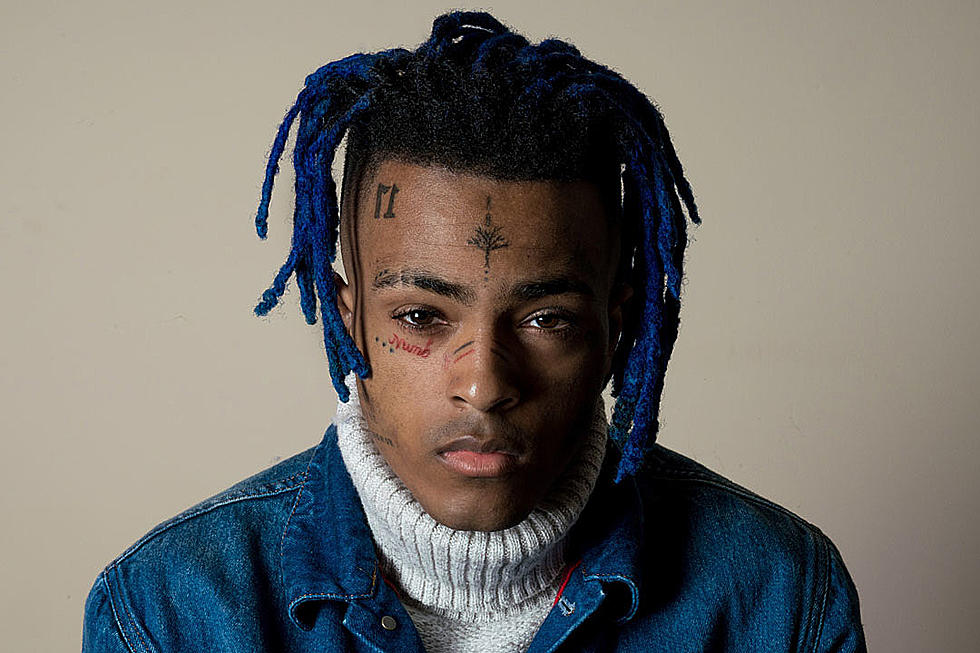 XXXTentacion Accused by Friend Jocelyn Flores' Family of Using Her Suicide for Publicity
Jack McKain
A glance at XXXTentacion's Spotify page will show that "Jocelyn Flores" is one of the late rapper's most popular songs. Featured on his 2017 debut album, 17, the double-platinum-selling record named after a teenager who took her own life has become a signature track of the artist, but the girl's family is now accusing him of exploiting her death for his own publicity.
The story surrounding "Jocelyn Flores" claimed that Flores was a friend of X who died by suicide in May 2017. While the rapper and Flores did have a relationship, according to new details revealed by The Daily Beast, the two had only been talking to each other for 11 days.
X reportedly flew Flores out to Florida to be with him and model for the Revenge fashion line he was working on. But after an altercation ensued between Jocelyn and another girl when $7,000 went missing from X, he told her she could no longer stay with him due to his probation (he had only been released from jail 61 days prior). Flores left with two members of X's crew and headed to a Hampton Inn hotel, where she was reportedly found dead in the bathroom less than 24 hours later.
According to Flores' family, they knew nothing of the song until her uncle heard the track in August 2017. "I couldn't believe it," he said. "I saw the thing. It said 'Jocelyn Flores!' On the thing. I was like, what the hell?"
While Flores' step-sister was honored that X would use her name for the title of his song, other members of the family were upset that he used her story without permission. "[He] "didn't even give us the courtesy [of] saying hey, I'm going to do this, I hope you guys are OK with it!" Flores' aunt Brandee Ramirez wrote on Facebook. "Nope! No courtesy there! Using [Jocelyn's] death for publicity!"
The family adds that the only condolences they received from X came in a video he posted on social media where he said he wasn't able to contact the family personally. Flores' step-dad claims he set up a phone conversation with the rapper's publicist, but nothing ever came out of it.
"We just wanted to know what her last day was like," Ramirez said. "That torments me. I just want to know the last day. Please. Tell me anything. What did she do that day? What did she eat? When was the last time you saw her? Did you take her to Universal Studios like you promised her? What is it that you did with her? What was her last day like?"
"Jocelyn Flores" has gone on to sell over 2 million copies and in June, following the murder of XXXTentacion, the song re-entered the Billboard Hot 100, appearing at No. 19 on the chart.
X was shot and killed outside Riva Motorsports in Deerfield Beach, Fla. on June 18. Four suspects have since been arrested and charged with murder, and are currently awaiting trial.
See Behind-the-Scenes Photos of XXXTentacion at the 2017 XXL Freshman Shoot