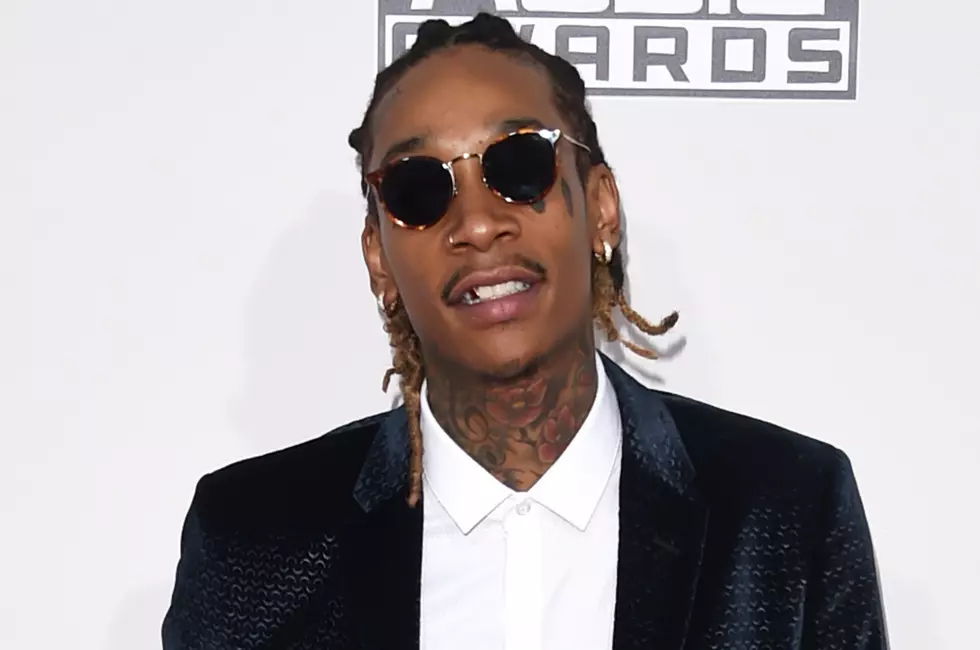 Watch Wiz Khalifa Get a Couple Wisdom Teeth Pulled
Jason Merritt, Getty Images
Most everyone goes through the pain of getting their wisdom teeth extracted, and Wiz Khalifa turned the occasion into a video making moment, documenting the procedure on Twitter above. The minute long clip is soundtracked to Wiz's own "See You Again," an apt choice as he's handed the teeth in a plastic bag afterward.
The video has a few moments that showcase Wiz's personality, such as the opening shot, showing his jittery leg, or how he answers the question of how much he smokes a day: "a lot." Afterward, seeming plenty hopped up, his face a bit swollen Wiz says, "I love you guys but I'm trying to get the fuck out of here."
Wiz has shared some post- procedure details as well including the fact that he can't smoke as he normally would. "Guess who just a dab through their nose," he wrote Sunday evening, later telling a fan who predicted a lot of smoke in celebration of Khalifa day, "Please do cause I can't bake till my teeth heal." In 2012, the Pittsburgh City Council declared Dec. 12 Khalifa Day.
Watch the video up above, with Wiz likely to find other methods to medicate and manage any lingering pain. Last week, the rapper dropped three unreleased songs for the anniversary of his album O.N.I.F.C. and appeared alongside Ty Dolla $ign and 24hrs on "What You Like," produced by Hit-Boy.
20 Rappers' Biggest Business Moves in 2016