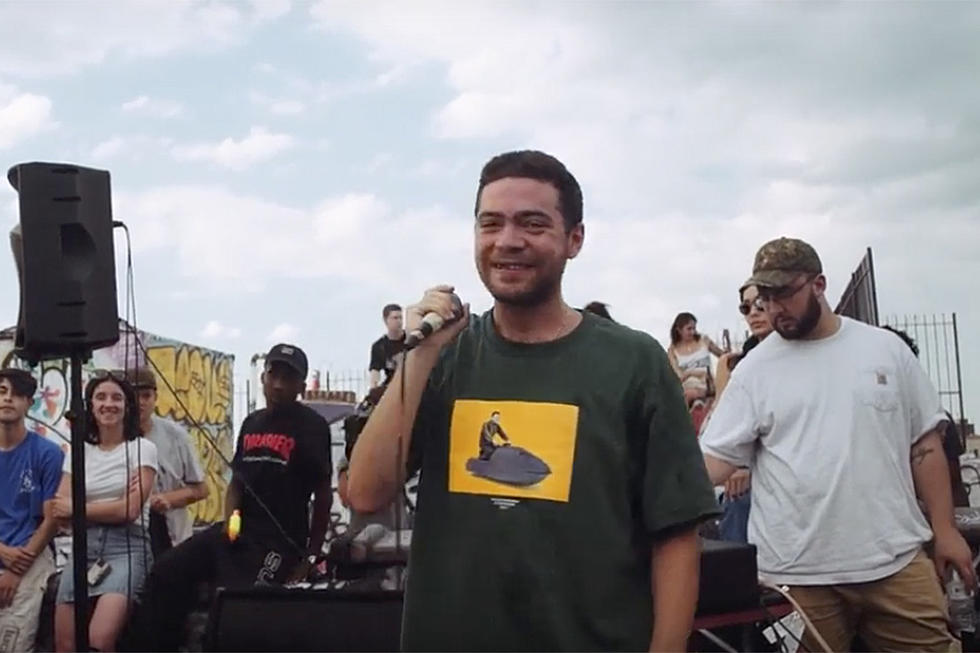 Watch Wiki's Tour Documentary 'The Mayor'
Boiler Room via YouTube
Earlier this summer, New York rapper Wiki embarked on a tour of New York City's five boroughs in anticipation of his debut album No Mountains in Manhattan. While an artist hitting up spots in Brooklyn or Manhattan isn't unheard of, Wiki decided to perform at makeshift venues such as a skate park and a backyard..
A few months after his tour, Wiki has now dropped the documentary, The Mayor: Wiki's Five Borough Tour, documenting his shows in the city. The rapper's first stop was at a small catering hall in Queens called Gottscheer Hall. The documentary also features footage of Wiki's backyard concert in the Bronx and rooftop show in Brooklyn.
Aside from show footage, early clips of Wiki's life are mixed in. Viewers also get a glimpse into the rapper's everyday life, as you see him chilling with friends and hanging out in New York City.
In August, Wiki dropped his debut album, which featured guest appearances from Ghostface Killah and Your Old Droog. Production on the 14-song album was handled by producers such as Kaytranada, Tony Seltzer, Alex Epton, DJ Earl Teklife, Black Mack and Earl Sweatshirt, credited as randomblackdude.
Check out Wiki's documentary below.
See 21 of Hip-Hop's Biggest First-Week Sales in 2017 (So Far)