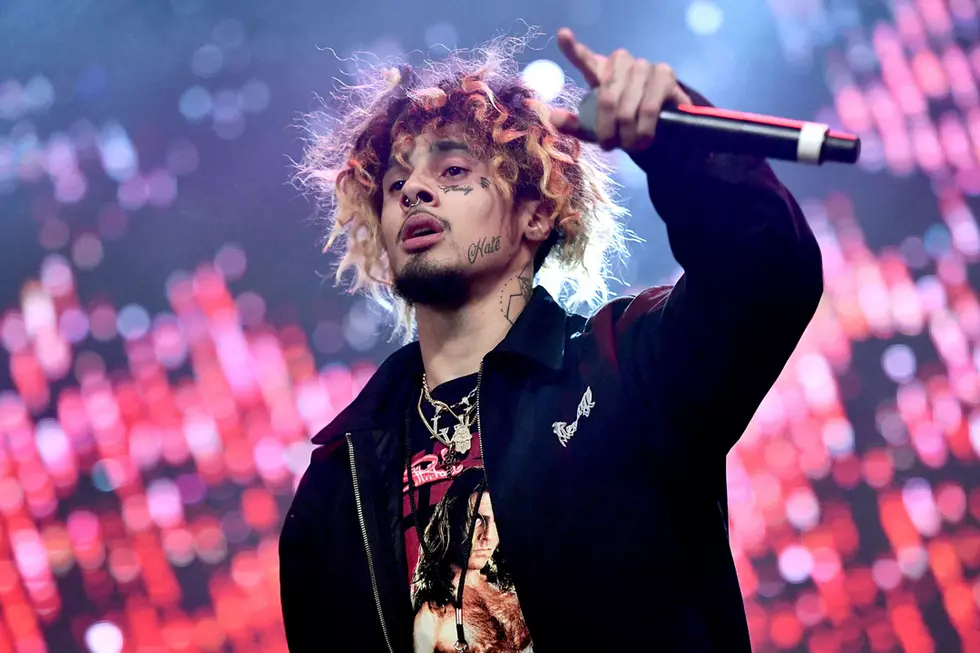 Wifisfuneral Shares Release Date for 'Ethernet Vol. 1′ Mixtape
Scott Dudelson, Getty Images
The wait for Wifisfuneral's new mixtape Ethernet is almost over. On Saturday (May 19), he revealed the release date for the upcoming project and plans to make it a series.
The South Florida rapper surprised fans with the tweet: "ETHERNET VOL. 1 MAY 25TH." With the project coming on a week's notice being a welcome revelation to fans, there was also another hint of more to come. One fan noticed the "Vol. 1," implying this is the first of possibly many.
"WAIT. WHAT. Vol. 1? There's two parts of this?," the user commented, to which Wifi announced there will actually be four parts in the series.
Wifi is currently on the road with Pouya on his Five Five Tour. Starting last week in Miami, the lengthy trek still has 34 dates left including stops in major cities like Los Angeles, Las Vegas, Denver, Chicago, Toronto, Detroit, Boston, Philadelphia, New York and Atlanta, before closing out in Fort. Lauderdale, Fla. on July 7. The tour also features Shakewell as a special guest.
Check out Wifi's announcement about his Ethernet mixtape below.
See New Music Releases for May 2018