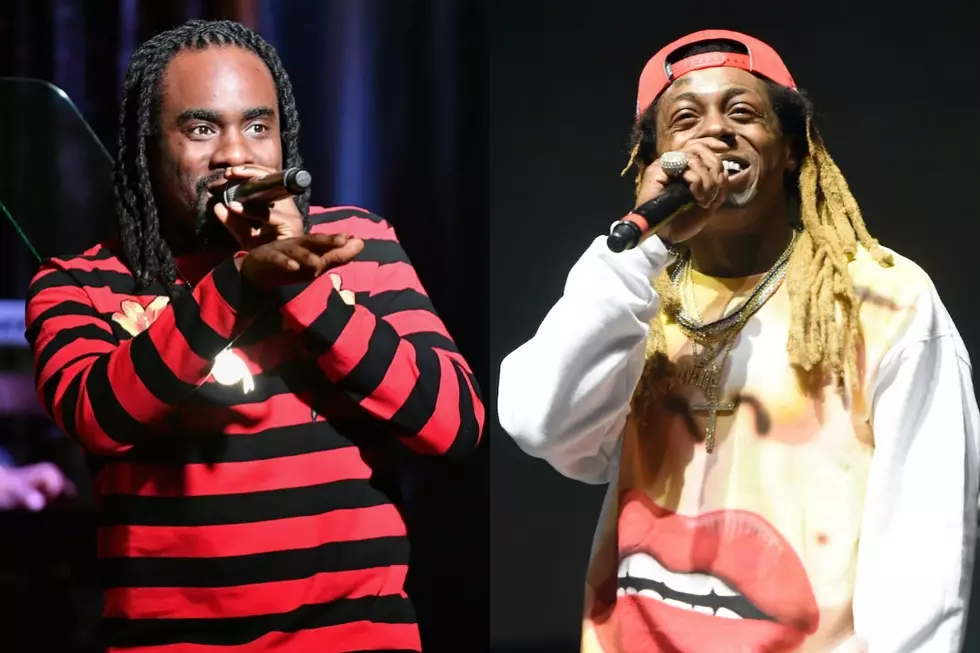 Wale Has a Lil Wayne Collab Coming
Earl Gibson III / Kevin Winter, Getty Images
Potentially lost in the J. Cole response and reconciliation is the fact that Wale has an album coming out, S.H.I.N.E. (Still Here Ignoring Negative Energy) slated to be the rapper's fifth studio release. In September, the MMG associate dropped "One Reason (Flex)" featuring Eric Bellinger, and has more collaborations on the way, LilWayneHQ reporting that Wale and Wayne shot a video for a track titled "Running Back" over the weekend.
A short behind-the-scenes video from the shoot, which reportedly took place in Atlanta, Ga. can seen above. Surprisingly, the two have never recorded an official collaboration together, Wayne remixing Wale's "Nike Boots" several years back. Wale previewed the track on Snapchat earlier this year, which LilWayneHQ posted to Instagram as seen below.
Wayne has had an impressive run of feature spots this year, most recently appearing alongside YG on the track "Trill." As he continues to fight for a clean break from Cash Money, feature verses should keep fans afloat, with "Running Back" inching closer to release.
20 Best Rap Albums Released in the Fourth Quarter Over the Past 10 Years