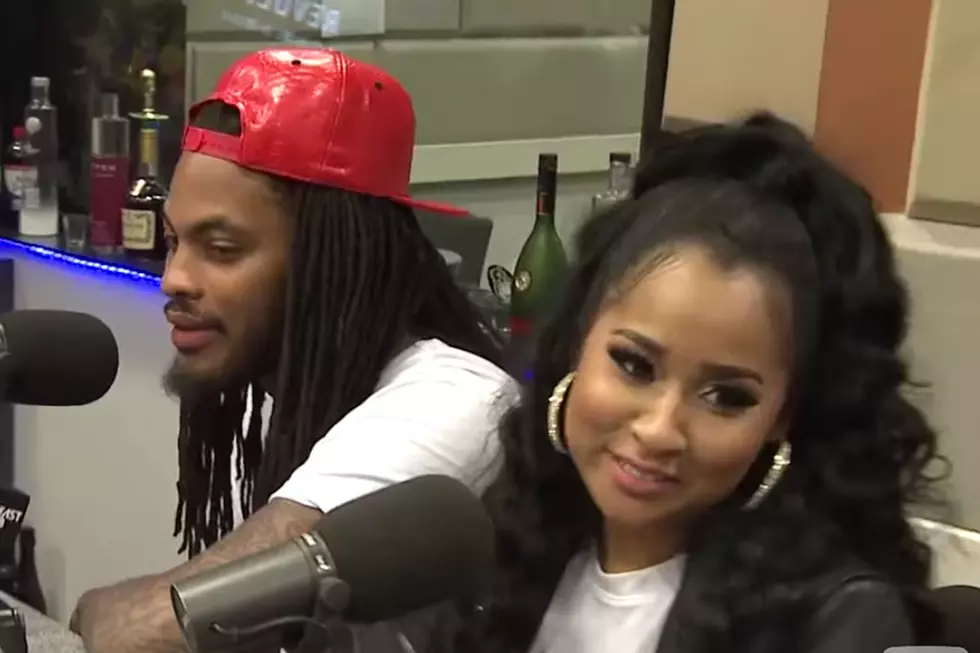 Waka Flocka and Tammy Rivera Are Back Together
YouTube
Though they've had their ups and down this year, Waka Flocka and his wife Tammy Rivera are back together. The hip-hop couple made the announcement official by going on Power 105's The Breakfast Club for a joint interview this morning (July 22).
Six weeks after things publicly fell apart in their two-year marriage, it seems they are moving in a positive direction in terms of repairing their relationship.
After clowning around about not loving the hoes, host Angela Yee asked Waka what made him what to publicly apologize to Tammy.
"Honestly, it wasn't for no public thing. She just wasn't answering my calls," admitted Waka with Tammy laughing by his side. "Honest to God truth is I want a family, you know what I'm saying? I want the real love. Especially me being 'Waka Flocka' it ain't real around me, you know what I'm saying? It's kinda too real. I can't become a man because that little boy is still just lurkin' around, you feel me?"
A few weeks ago, Waka took to social media to publicly apologize to his wife of two years for cheating on her and prove to the haters that they are still on speaking terms.
"#myrideordie #Facetime #SleepyHead lol She the realist!!! Her strength carried my family!!! Her faith!! Her prayer!!! She always say I have a choice!!!! She showed me the streets ain't shit and I'm somebody these young niggas look up 2!!!! I'm sorry I embarrassed her!!!! She literally know everything and still opened her arms 4me #DefinitionOfArider," wrote the ATL rapper.
The couple has been cast members on VH1's Love & Hip Hop Atlanta since the third season and married since 2014. Though Waka fronted back in June that the reason for their recent split was that they grew apart, his infidelity was revealed on the reality show this season.
Check out Waka and Tammy's full interview above.
16 Photos of Waka Flocka and Tammy Rivera When Things Were Good