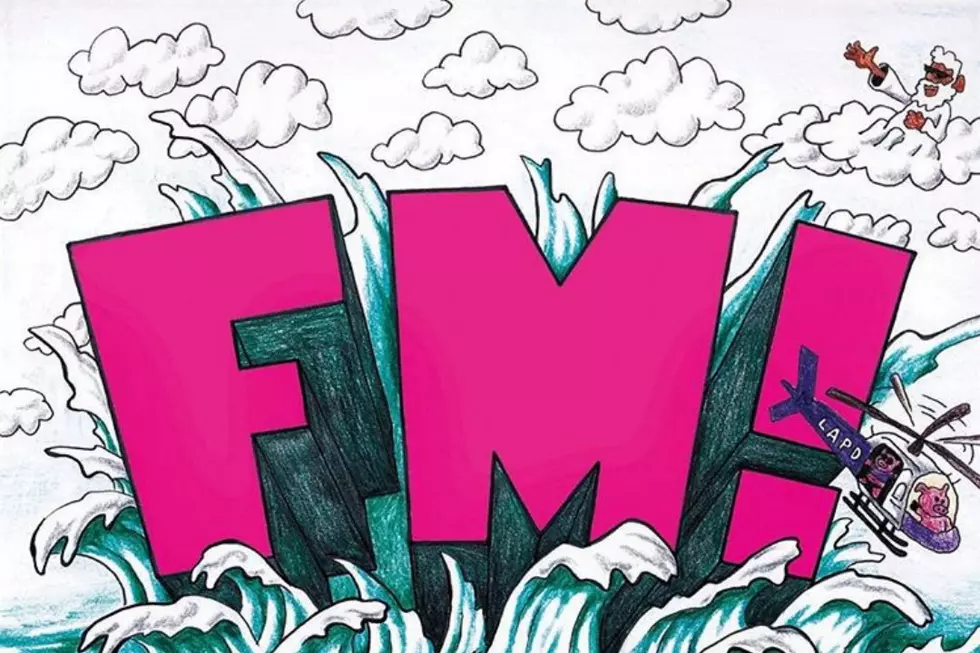 Vince Staples Pays Homage to West Coast on 'FM!' Album
Def Jam
Vince Staples has been one of the most electric rap stars in recent memory. He's one of the most entertaining interviews out there and has a must-follow Twitter feed. But most importantly, he's a top-tier lyricist who is constantly pushing himself to evolve.
Staples' debut album Summertime '06 was a dense, personal double album. Last year's follow-up Big Fish Theory saw Vince pushing sonic boundaries in rap music, experimenting over house and techno-inspired beats. On his latest album, the surprise release FM!, Vince once again goes for a drastic shift in his sound.
While Big Fish Theory was very much futuristic in its approach, FM! is a traditional-sounding West Coast rap record. Despite being released in November, the opening track is titled "Feels Like Summer" and much of Kenny Beats' production sounds better suited for cruising on a hot July day than being inside on a gloomy November night. Kenny Beats nails the sound of the album, which is inspired by Vince's Long Beach hometown.
Staples makes his raps sound easy. He breezes all over the production here, bouncing on the beats and switching up his voice and flow like it's nothing. Vince sounds like he's having more fun rapping here than he ever has before. His enthusiasm on tracks like "Don't Get Chipped" and "FUN!" is infectious.
And while much of the album is a blast, Vince doesn't shy away from the darkness he sees in Long Beach. The warm months aren't all about chilling by the beach for Vince. On "Feels Like Summer," he raps, "Summertime in the LB wild/We gon' party 'til the sun or the guns come out." He regularly talks about murder and his dead friends. The final track, "Tweakin'," is all about the commonality of Staples seeing his friends die young. The album is light and bouncy on the surface, but Staples always brings depth with his lyrics.
The guests that appear throughout the album match Staples' West Coast tribute (FM! plays out like an episode of L.A. radio show Big Boy's Neighborhood), as many of California's best appear on the project. Just don't expect them to stick around for long. Kehlani, Jay Rock and Ty Dolla $ign pop up for hook duties on "Tweakin'," "Don't Get Chipped" and "Feels Like Summer," respectively. E-40 plays hype man on "FUN!" Kamaiyah is the only guest to get a full verse on "No Bleedin'," but even that's brief.The two big features are from Earl Sweatshirt and Tyga. Earl's verse is the first that listeners have heard from him in years, while Tyga sounds like he's in rare form. Yet, in true troll fashion, Vince cuts both records short.
Those who are looking for a big follow-up to Summertime '06 and Big Fish Theory may be disappointed. FM! seems like something Vince recorded and released for fun more than the next Vince Staples classic. In that way, many might lump this in with Staples' EPs like 2014's Hell Can Wait and 2016's Prima Donna rather than his earlier studio releases. Yet FM! is definitely more centrally focused than either of those EPs. And even if this is just an off-hand project Vince recorded quickly, it's a hell of a one-off album that's full of charm and lyrical depth paired with fantastic production. Tune in.
Here's the Ultimate Guide to Rappers With Acronyms in Their Name