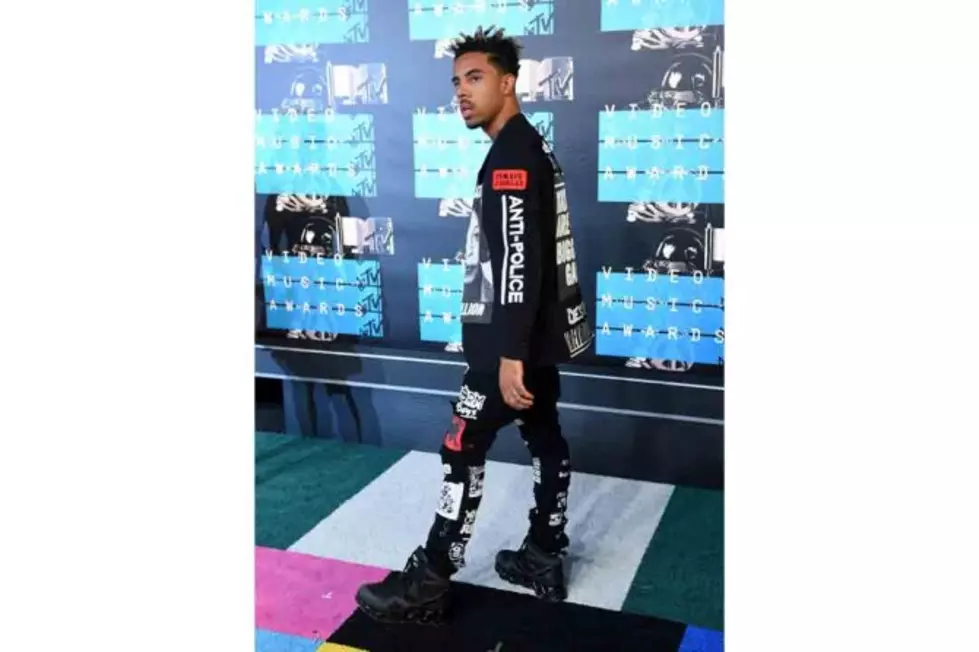 Vic Mensa Wears Anti-Police Outfit at VMAs
Getty Images
Vic Mensa turned heads on the 2015 MTV VMA Red Carpet with an outfit calling for the release of Assata Shakur. Sporting a tee-shirt and jacket both with a portrait of Shakur and the words "Free Assata" above it, Mensa took a political stand for the woman who escaped prison in 1979 and escaped to Cuba in 1984. On the back of Mensa's coat read, "Fuck the Business" and "KKKops Are The Biggest Gang" and on his sleeve read, "Anti-Police." The outfit was made by Franc Fernandez and Vic Mensa.
In late July, Mensa tweeted about Shakur wondering why the media refuses to mention her by her name:
In 2013, Shakur (who is 2Pac's aunt), was added to the FBI's Most Wanted Terrorist List and her reward for capture currently stands at $2 million. She was a member of the former Black Panther Party and Black Liberation Army and was accused of several crimes during the early '70s before being involved in a shootout that resulted in the death of New Jersey State Trooper Werner Foerster. In 1977, she was convicted of first-degree murder of Foerster.