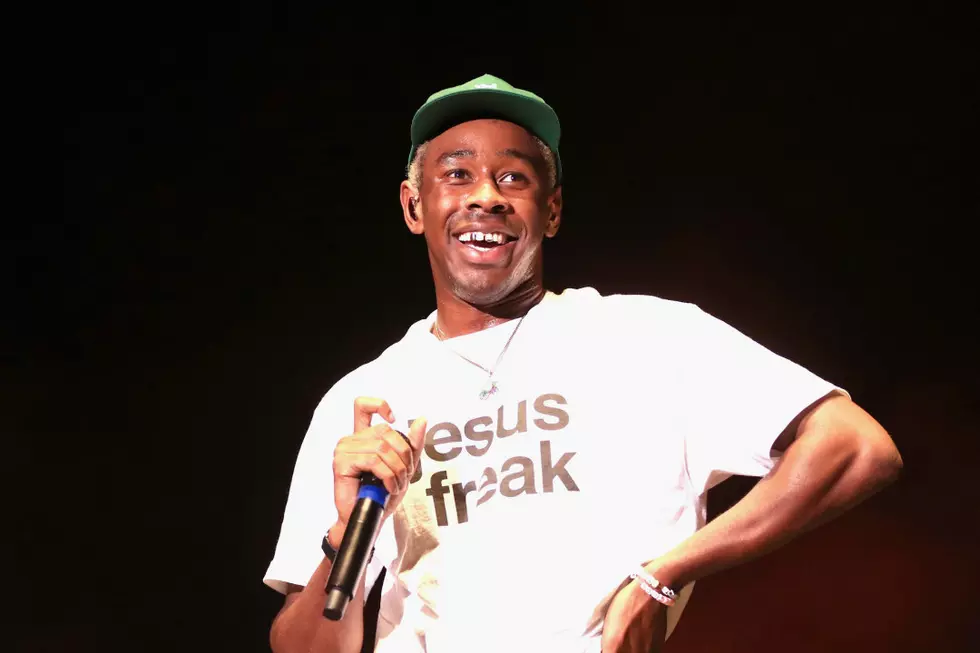 Prime Minister Who Banned Tyler, The Creator From the U.K. Resigns, Rapper Celebrates
FilmMagic, Getty Images
Last week, Tyler, The Creator returned to the U.K. after his multiyear ban was lifted. This week, the woman who placed the restriction on the rapper, U.K. Prime Minister Theresa May, has decided to resign.
The unexpected resignation came on Friday (May 24), as May is stepping down from her duties effective June 7. It didn't take long for Wolf to take a little shot in celebration of the news. "Theresa gone, im back," the "Earfquake" rapper posted.
Back in 2015, May was serving as the United Kingdom's home secretary and banned Tyler over his lyrics, deeming them to "encourage violence and intolerance of homosexuality" and "foster hatred with views that seek to provoke others to terrorist acts."
"Man london kids was blasting IGOR in the streets and stores and a fucking train station yall crazy i love it, feels like the early days before weirdos were sue happy," Tyler wrote on Twitter. "Sucks it was too wild ( out of excitment) but i am coming back trust me."
He has since announced three upcoming London shows for September. Check out Tyler's tweet about the prime minister stepping down below.
Read 10 Wild Stories That Took Place During Hip-Hop Tours