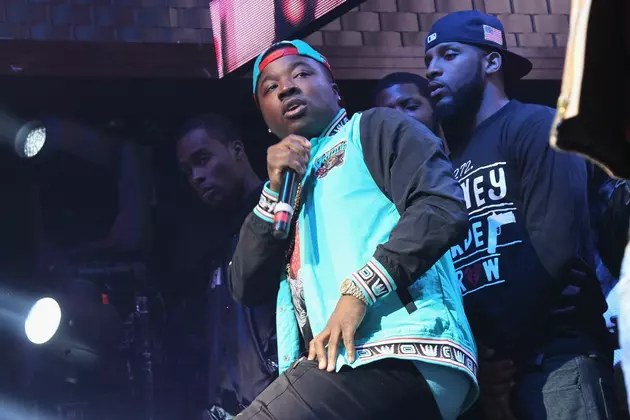 Troy Ave Shot in the Leg at Irving Plaza in New York
Bennett Raglin, Getty Images
Sources inside Troy Ave's camp have confirmed with XXL that the New York rapper was shot in the leg during tonight's shooting at Irving Plaza. We're told he's now in the hospital.
T.I. was set to headline the show at Irving Plaza tonight but his reps tell XXL he never hit the stage. NYPD Chief Aubry says Uncle Murda and Maino were onstage when the shooting occurred.
Security was lax at the venue, as bags were barely being searched and metal detectors were nowhere to be found.
The shooting occurred backstage in the third floor green room area. A police source told a PIX 11 reporter there's surveillance footage of the suspect in the green room with a gun. Below you can see officers sweeping the area outside the venue for evidence.
XXL will continue to update this post as we learn more about Troy's condition. Our thoughts are with him at this time and we pray he makes a speedy recovery.
Check Out Photos From the Scene of the Irving Plaza Shooting
50 Great Albums From Rappers With Poetic Flows