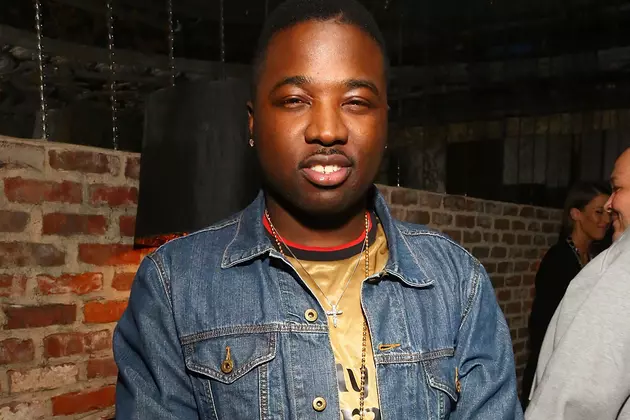 Troy Ave Arrested for Attempted Murder Following New York Shooting
Astrid Stawiarz, Getty Images
The Daily News now says Troy Ave is being charged with attempted murder.
Troy Ave has been arrested following last night's New York shooting at Irving Plaza. The New York Daily News reports that he's been charged with reckless endangerment and illegal possession of a firearm. He was apparently arrested at NYU Langone hospital, where he's been recovering from a gunshot wound to the leg.
One surveillance video has surfaced that clearly shows Troy Ave firing at least one shot at the venue. Another video posted by TMZ features a more chaotic scene with a massive altercation between multiple people. Viewers can hear multiple gun shots in the second piece of footage although the gunfire is not visible.
Last night's shooting at the Irving Plaza resulted in the death of BSB member Ronald "Banga" McPhatter. Three other people were people injured including Troy Ave, who was shot in the leg. But speaking of that gunshot wound, the Daily News is also reporting that Troy actually shot himself in the leg.
At this time, there has been no confirmed story on what sparked the shooting at the Irving Plaza. The Daily News continues to report that an altercation occurred between Maino's crew and Troy Ave's BSB collective as a result of some beef between the two.. Maino refuted that story in a statement made on Instagram earlier today (May 26).  Chief of Detectives Robert Boyce has said that Maino just finished performing when the brawl began.
We'll update this post with more details as we learn them.
30 Albums That Will Make You Appreciate Hip-Hop