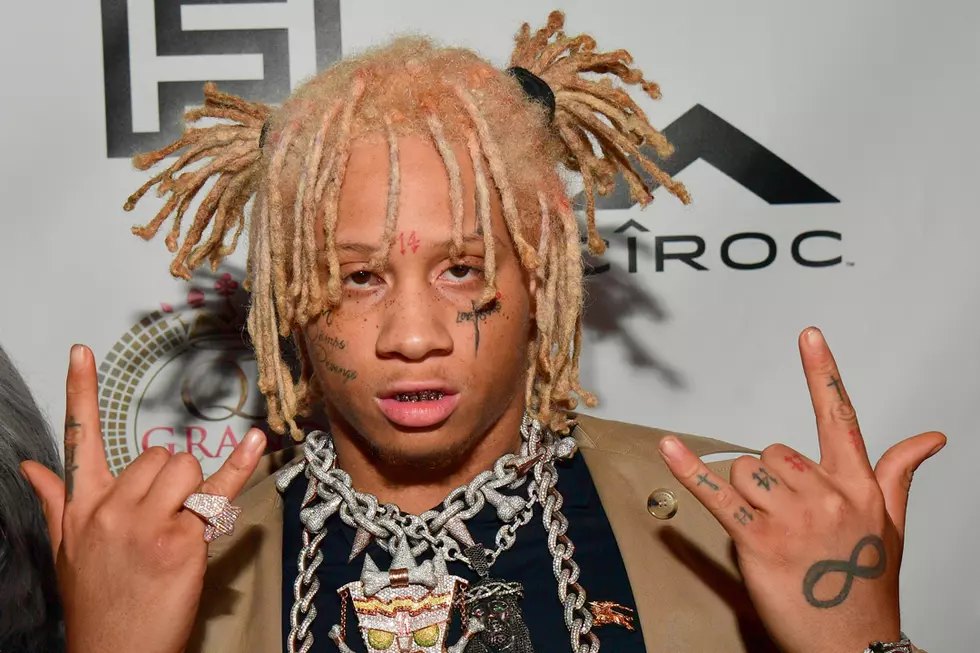 Trippie Redd Released From Jail Following Assault Arrest
Prince Williams, Getty Images
Police noticed the bump on the woman's head and arrested Trippie at the scene. He was taken to Fulton County Jail and charged with one count of aggravated assault and one count of battery causing substantial physical harm. According to their website, the Fulton County Sheriff's Office also added an additional count of being a fugitive from justice. It's unclear where this charge is coming from.
While getting out of jail would be a cause for celebration, Trippie's day was met with sad news following the death of his friend and collaborator, XXXTentacion. Following the news of X's death, Trippie shared old photos and videos of the two on Instagram, writing, "Some birthday I'm having."
After collaborating on the 2017 song "Fuck Love," Trippie and XXXTentacion's relationship had its ups and downs. The two appeared to squash their beef in March after X gave a shout out to Trippie during a benefit concert in Florida.
The "Dark Knight Dummo" rapper showed the love back, writing on Instagram, "I love you too bro thanks for this it takes a real man to speak on shit and really apologize for their actions u a smart ass guy just remember I'm always in your corner and I also apologize for anything I've said about you I don't hate u zzz @xxxtentacion hml."
Check out Trippie Redd's tribute to XXXTentacion below.
See New Music Releases for June 2018