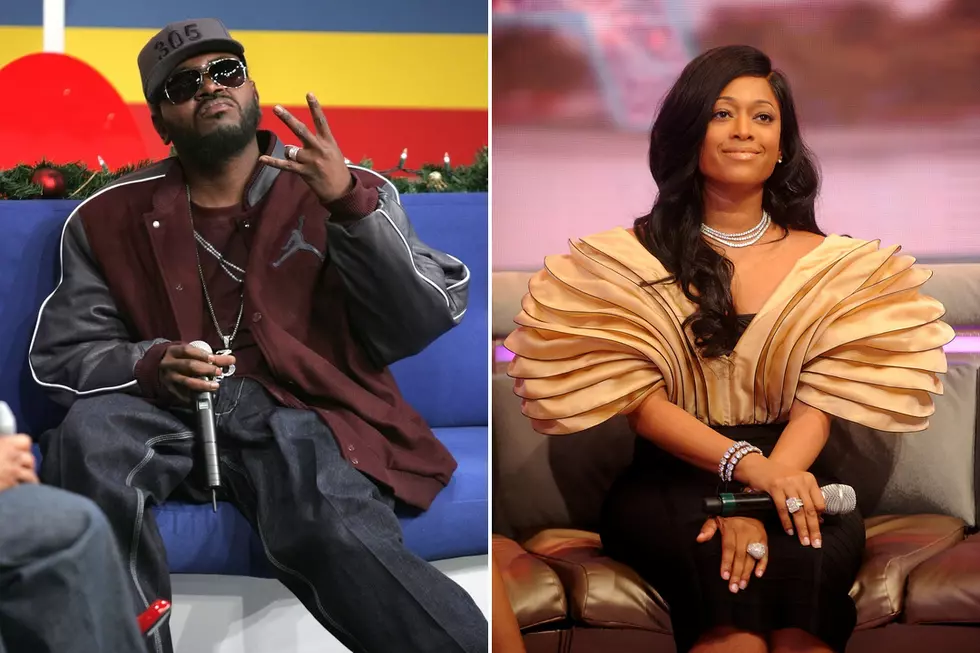 Trick Daddy and Trina Plan Reunion Album for Slip-N-Slide Records
Peter Kramer / Brad Barket, Getty Images (2)
Trick Daddy and Trina are coming home. The Florida rappers are returning to Slip-N-Slide Records for a collaborative album.
"Yesterday (March 5) me and Trina signed a deal for a 'Trick & Trina' collabo album," Trick Daddy told Mass Appeal. "So we bringing the city back. I just want this Trick & Trina record to be classic. I'm going to turn the Diamond Princess back to the Baddest Bitch."
Trick Daddy and Trina first collaborated on the 1998 hit single "Nann Nigga." Although the two never released a project together, they frequently appeared on each other's work. Now, they will reunite for a full-length LP on the label that made them stars.
"[The collaboration album is] just something the fans always wanted, and now we're officially going to make it happen," Slip-N-Slide CEO Ted Lucas said. "Trick put Miami on the map with gangsta music, which was different from all perspectives. When Miami was known for booty shaking, Trick was able to change the culture of what people thought about of Miami music, and Trina was able to put female rappers on the map. We're excited about it, and looking forward to it."
The new project will be Trick Daddy's first LP since 2009's Finally Famous: Born a Thug, Still a Thug and his first for Slip-N-Side since 2006's Back by Thug Demand. Trina went through a similar layoff. The "Pull Over" MC's 2010 album Amazin' was not only her last solo LP, but also her Slip-N-Side swan song. Both rappers have released mixtapes and EPs in the subsequent years.
40 Hip-Hop Albums Turning 20 in 2017