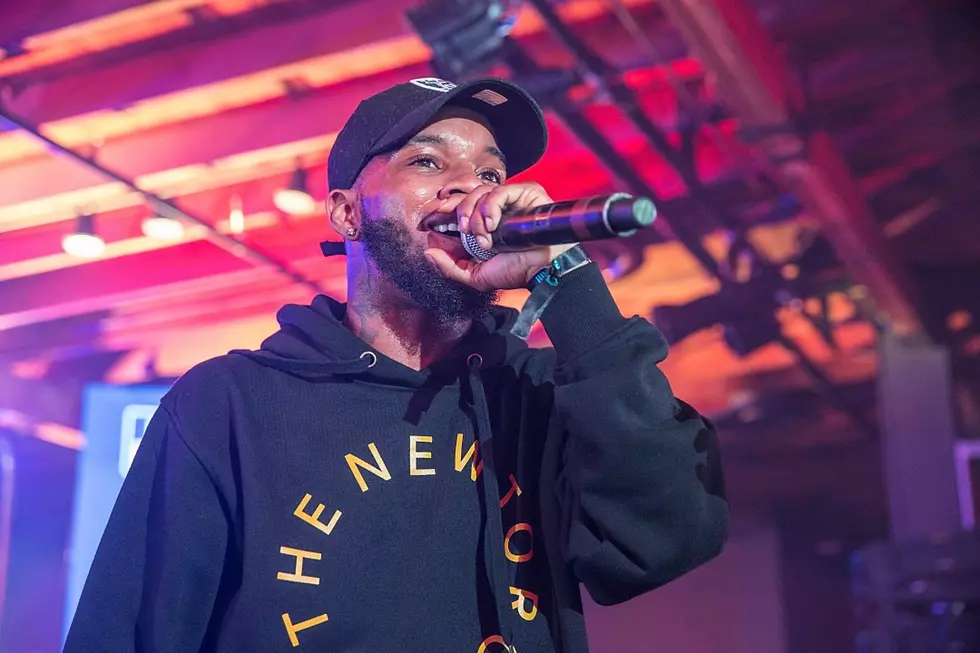 Tory Lanez Shares 'Memories Don't Die' Album Release Date
Rick Kern, Getty Images
Following a number of mixtapes and an EP, Tory Lanez released his long-awaited debut album, I Told You, in 2016. Now, the Toronto rapper-singer is ready drop his sophomore project.
On Monday (Jan. 22), Lanez revealed his next album, Memories Don't Die, will release on March 2. "MEMORIES DONT DIE - 3/2 .... 39 DAYS LEFT," the rapper wrote on Instagram. Lanez also shared a teaser for the project, featuring old images of him mixed in with 1990s pop culture references.

It's currently unknown who will be featured on Lanez's upcoming project but the album could include a recently teased collaboration with Swae Lee. Earlier this month, Lanez hinted he was working with the Rae Sremmurd rapper, tweeting, "@goSwaeLee I don't know if they ready for what we bout to do." Lee replied back, "Definitely not."
In related Tory Lanez news, in May, the "Luv" singer patched up his differences with Drake. The longstanding feud came to an end when Drizzy uploaded a photo of himself and Tory on Instagram. "The city needs more of this and less of that," Drake wrote in the caption.
Tory also uploaded the same photo to his IG page, writing in the caption, "Toronto... I Told YOU."
The beef between the two dates back to 2015 when Lanez tweeted that it wasn't cool to call Toronto the "6." This led to a diss from Drake on "Summer Sixteen" and some back-and-forth between the two on other songs.
Check out the teaser for Memories Don't Die below.
See New Music Releases for January 2018