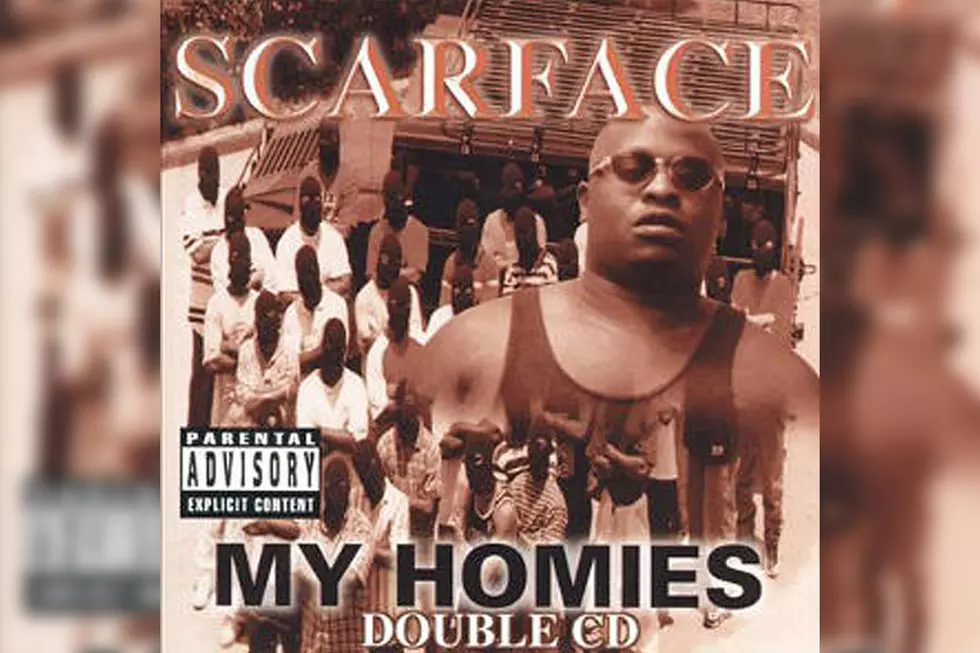 Today in Hip-Hop: Scarface Releases 'My Homies' Album
Rap-A-Lot
On this day, March 3, in hip-hop history...
1998: A Southern legend continues his run of success with a fifth solo album.
Houston rapper Scarface was already known as a special rap talent, between his time with his group Geto Boys, and with his solo work. Already used to Top 50 Billboard hits and gold and platinum plaques, 'Face had nothing to prove. For his fifth solo album, the aptly-titled My Homies, he enlisted a squad of his rapper friends, leading to nearly every track having a feature, and some not even including Scarface himself.
While it didn't chart, the single "Sex Faces" (it's titled "Fuck Faces" on the album) is one of Scarface's most well-known songs. The raunchy tune features  Too Short, Tela and Devin The Dude detailing meeting up with different women for...well, you know. Devin sings the unforgettable chorus: "You must be used to all the finer things/Infatuated by what money brings/It seems to me you hoes will never change/So all that's left is for us to exchange." Meanwhile, Scarface fights for the attention of a woman in a relationship; "I met her in The Galleria shopping/Buying gifts for some guy that she dating, still jocking/Second anniversary and I'm congratulating that/But man she had an ass so fat/You couldn't palm it with Shaquille hands."
My Homies went on to take the No. 1 spot on the Billboard Top R&B/Hip-Hop Albums chart, and No. 4 on the Billboard Hot 100. The album was also certified platinum a little over a month after its release.
See 60 Hip-Hop Albums Turning 20 in 2018