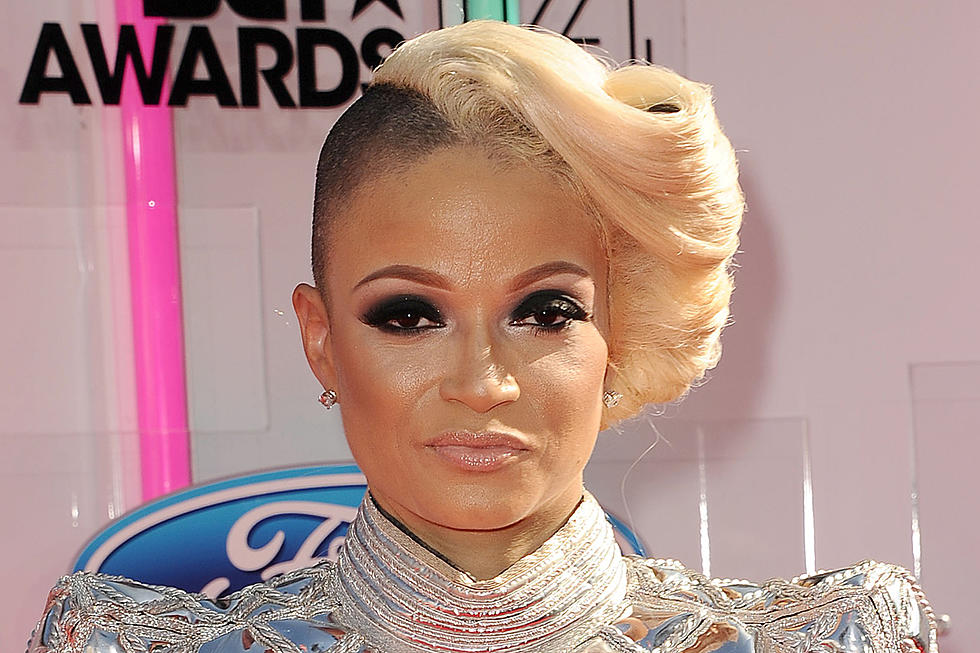 Happy Birthday, Charli Baltimore!
Jason LaVeris, Getty Images
Flame-haired rapper, Charli Baltimore, turns 44 today. Although, she only released one album, 1999's Cold As Ice, Baltimore was a significant presence in the East Coast rap scene in the late 1990s, appearing on tracks by The Notorious B.I.G., Cam'Ron, Ja Rule and Jay-Z over the years.
Charli Baltimore was discovered by The Notorious B.I.G. in the summer of 1995 where they were rumored to have become lovers. She made her first appearance playing Biggie's wife, Faith Evans, in the video for Junior M.A.F.I.A.'s "Get Money." Soon after, Biggie introduced Charli to record producer Lance "Un" Rivera who signed her along with a young Cam'ron to Untertainment.
After friction with her label caused Charli's debut album to be released for promotional use only, she signed with Irv Gotti's Murder Inc. Records after leaving Epic in 2002. While on Murder Inc. she managed to garner a Grammy nomination for her Best Female Rap Solo Performance, for her single "Diary" in 2003. Although, she appeared on many of the label's artist's songs and group compilation albums, Baltimore, once again, failed to release a proper album and left the album.
After a brief affiliation with Game's Black Wall Street label,  she re-signed with The Inc. Records in 2008 and started work on a new album entitled True Lies but years later, the project has yet to be released to the public.
Despite the struggles in her career, Charli Baltimore remains one of the more memorable figures in New York rap. She's remembered not only for her trademark red hair and beauty but for vicious, take no prisoners rhymes and attitude. Charli's career has produced memorables song like "Stand Up," "The Diary" and
Here's the Ultimate Guide to Rappers With Acronyms in Their Name