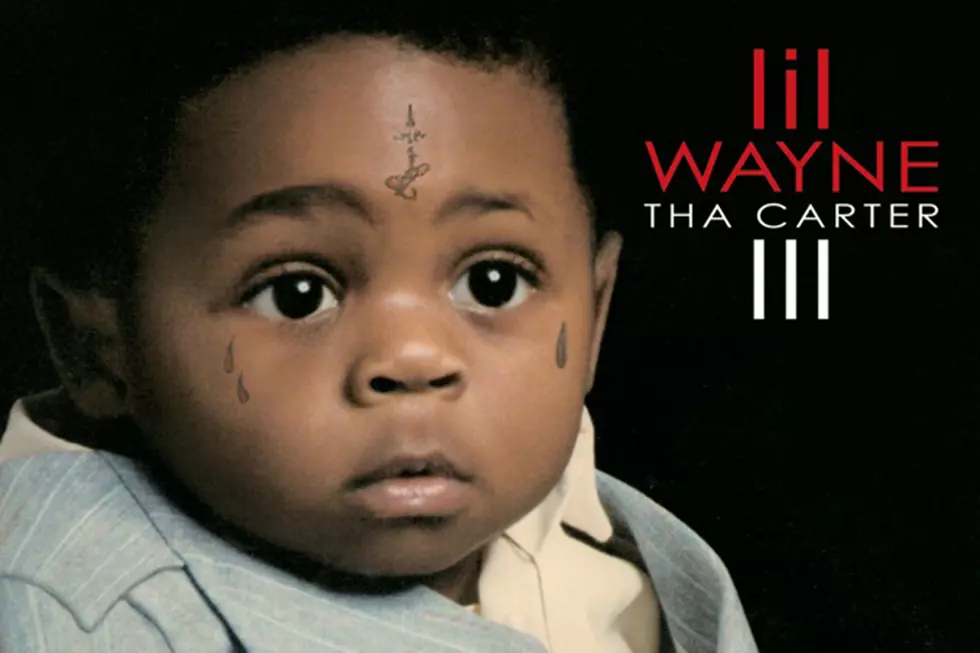 Lil Wayne Drops 'Tha Carter III' Album—Today in Hip-Hop
Cash Money/Universal Motown
On this day, June 10, in hip-hop history...
2008: Fresh off his breakout critically acclaimed album Tha Carter II, Lil Wayne was on top of the hip-hop mountain. To say that Tha Carter III was the most anticipated rap album of 2008 is an understatement. Weezy was in the fixture of not only hip-hop's eye but pop culture. He hoped on a plethora of songs for guest features and destroyed the mixtape game with Dedication 1 & 2 and Da Drought 3. Add in the photograph of him kissing his then-mentor, Birdman, rumors of addiction to the sizzurp and the legion of rappers trying to take his spot, Wayne was everywhere.
Despite a majority of the album leaked on the web, Lil Wayne dropped the mega-hit lead single "Lollipop" and took over the charts. "Lollipop," peaked at number one on the US Billboard Hot 100, staying at the top for three weeks becoming Wayne's most successful solo single in his career and winning multiple awards (Grammy Award, BET Award, MTV VMA).  It didn't stop there. "Mr. Carter," "A Milli," "Got Money," "Mrs. Officer," "Phone Home," the list goes on, reinforcing Lil Wayne's proclamation that he's the "best rapper alive." All around Tha Carter III was a hit.
The album debuted at No. 1 on the US Billboard 200 chart, selling 1,005,545 copies in its first week and selling 2.88 million copies by the end of 2008. It has been certified triple-platinum by the RIAA and has sold more than four million copies in the United States to date. It was nominated for a Grammy Award for Album of the Year in 2009 and it won for Best Rap Album at the 2009 Grammy Awards, while "Lollipop" won for Best Rap Song and "A Milli" won for Best Rap Solo Performance.
See 65 Hip-Hop Albums Turning 20 in 2019